Premier Michael Dunkley, Minister of Finance Bob Richards and Minister of Economic Development Dr. Grant Gibbons participated in a live media event at Bloomberg headquarters in New York today [May 17].
The invitation only event was co-hosted by the Bermuda Business Development Agency [BDA], and brought together senior US business leaders for in-depth panel discussions on issues important to the Bermuda market.
Former Mayor of New York Michael Bloomberg, who is a frequent visitor to Bermuda, opened the three-hour event, and during the event tweeted a photo of himself with Premier Dunkley to his 1.8 million followers.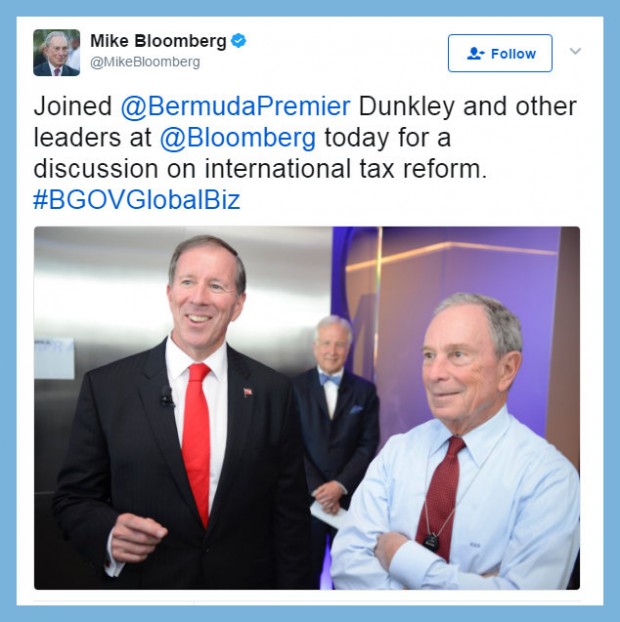 Titled 'The Future of International Business Deals: How to Position for Long-Term Growth,' the event featured Premier Dunkley being interviewed by Bloomberg co-founder and Editor-in-Chief Emeritus Matt Winkler before an audience of 100 senior investors, including asset managers, hedge fund, private equity and institutional investors, the Cabinet Office said.
Prior to the event, the Cabinet Officer said, "The Premier will use the opportunity to talk about Bermuda's leading role in the global financial services market, as well as highlight emerging external issues which could potentially affect Bermuda, such as Brexit and US tax reform."
Read More About