On May 20th, the Bermuda Rowing Club End-to-End Team were finally able to complete the XL Catlin End-to-End rowing route after having to postpone from the original date due to rough seas. The route from White's Island to Dockyard was approximately 14 km and the seas were "flat calm."
The main event of End-to-End's 30th anniversary was celebrated on May 6th.
According to the End-to-End website, the event first started as a "get fit challenge between a group of friends – 'I'll bet you can't walk Bermuda from end to end!'"  So many people joined in on this challenge that it was eventually formalized into the charity "fun raiser" that it is today, and now not only challenges individuals to walk Bermuda from end to end but also to row, run, swim, cycle, and even paddleboard.
Since 1988, the XL Caitlin End-to-End have raised more than $5.3 million for local charities. This year, these charities include Adult Education School, Age Concern, Raleigh and Greenrock.
Heading to Dockyard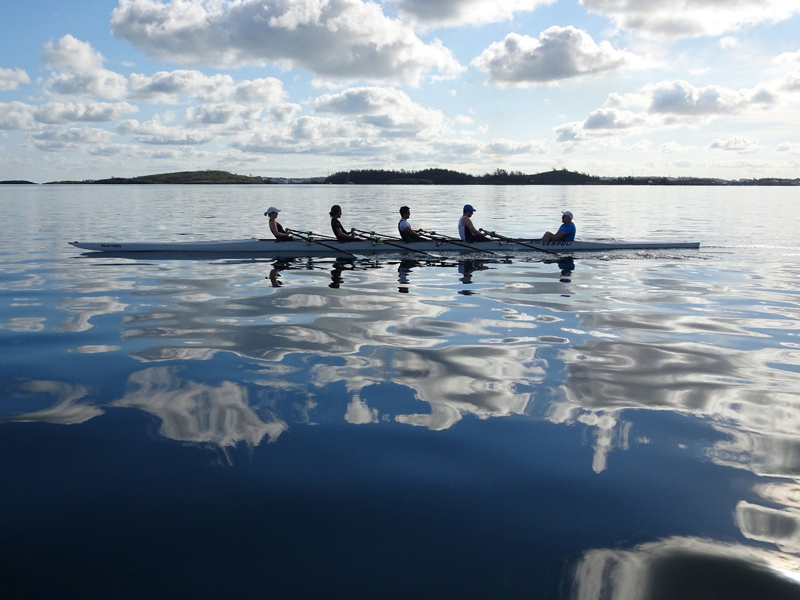 Read More About