Butterfield & Vallis said they are "celebrating a record-breaking month of business due to the 35th America's Cup."
"The America's Cup and the Tall Ships Festival have created an exciting atmosphere and driven an appreciable increase in food sales in May, resulting in record sales for the local food distribution company. In preparation, Butterfield & Vallis hired 24 additional Bermudians to support the anticipated increase in demand," the company said.
"Butterfield & Vallis' Consumer Products Division, which services grocery stores and other retail outlets, has increased its sales volume by just over 20 per cent. The Food Service Division, which supplies hotels and restaurants saw sales volume increase by 30 per cent.
"Generally, all product categories performed significantly ahead of forecast but most noticeable were perishables such as fresh produce, meats and imported fresh fish. While there was speculation and concern that grocery stores would be running out of food as our needs increased, the cooperation between the Consumer Products Division and the retailers has proven successful.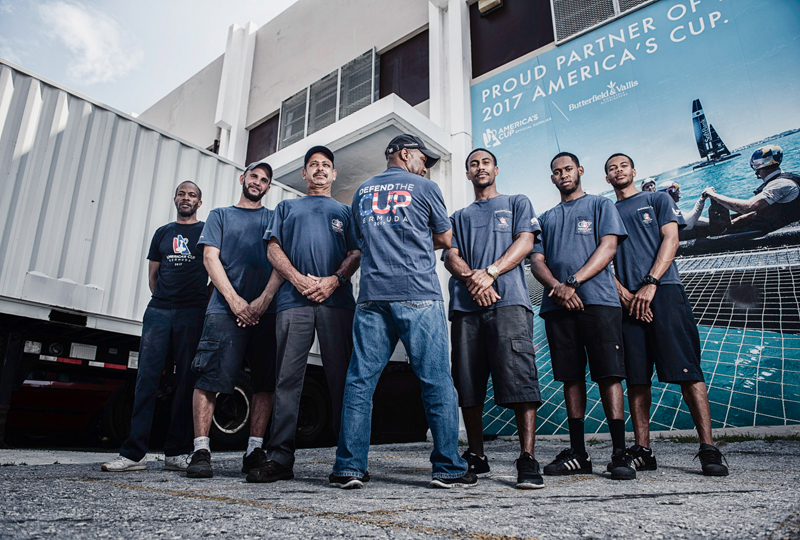 "The 24 additional staff members have been hired to cover the America's Cup period. These jobs are in the warehouse, sales, and customer service departments.
"A special operating plan was developed and implemented, which allowed super yacht and Tall Ship requirements to be integrated into the day-to-day operations.
"This included relaxing the employee Time Off in Lieu programme, introduced after the global financial crash in 2008, and reverting to overtime being paid for additional hours worked for the duration of the America's Cup. More than 2,300 hours of overtime has been paid to its employees to date.
"Encouragingly, trade remains very strong in June with further gains expected due to the momentum of the America's Cup and other events."
Spencer Butterfield, Butterfield & Vallis Chief Operating Officer, said: "We are delighted with the boost that the America's Cup and other summer events have given us.
"We are tremendously appreciative of the hard work carried out by all our team members under demanding circumstances. We believe this goes to show that Bermuda is well equipped to deal with an influx of visitors while continuing to serve our regular local customers."

Read More About