People visiting the Royal Naval Dockyard will once again be able to tell the time without having to glance at their watches.
After months of work, the clock and the tide mechanisms at the Clocktower, one of Bermuda's most recognizable landmarks, are again working.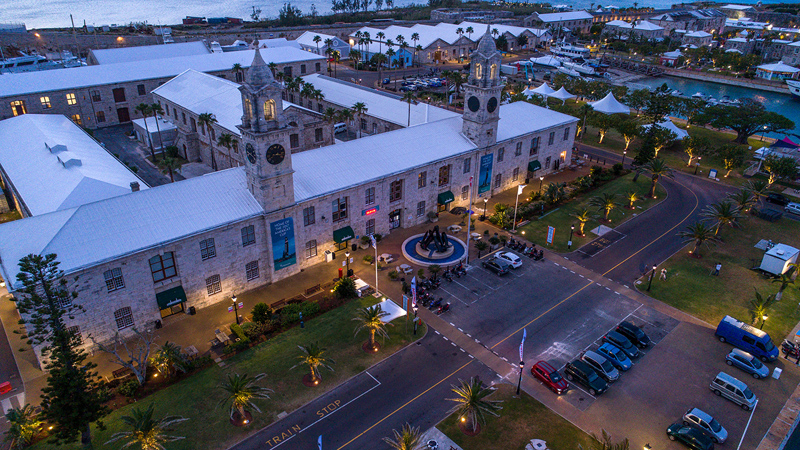 Dockyard is also looking even brighter than normal after new energy efficient LED lighting was installed around the area.
The General Manager of the West End Development Corporation [WEDCO], Andrew Dias, said the work on the clock and tide mechanisms was a $200,000 restoration project.
"The electrical mechanisms were put in about 30 years ago and had worn out. The hands and the dials on the faces also needed replacing. It is good to see them back, they were like old friends," he said.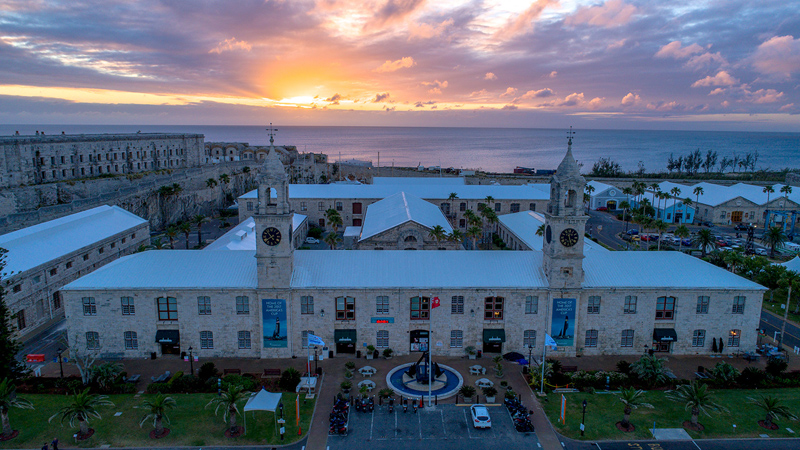 "The clock used to be called the 'four faced liar', as each side would tell a slightly different time. Of course, clocking off was never timed by the slowest hand."
LED lighting was installed at a cost of approximately $1 million and was needed as the existing lighting system was showing signs of wear and tear.
Mr Dias, who stressed that Dockyard was open for business as normal during the America's Cup, added: "We believe the lighting is in keeping with the historic nature of the area and will significantly add to its atmosphere.
"It will also mean that the whole area will be better lit, but not too brightly, and it will help to really showcase everything there is to offer in Dockyard."
The replacement work for the clock was carried out by the Electric Time Company of Massachusetts, who made the most modern tower clock in Bermuda at the headquarters of Chubb Insurance on Pitts Bay Road.
The new mechanisms were installed by Crisson Construction over the course of about two weeks as the old mechanism had to be taken out first. The original clock and one of the original dials are now on exhibit at the National Museum of Bermuda.
Read More About