Northshore Medical & Aesthetics Center [NMAC] has teamed up with Bermudian Naturalista Nicole Famous to present the sixth annual Natural Blessings Hair & Beauty Expo on July 22.
The event will highlight Bermuda's top natural hair stylists, offer tips on wear and care of natural hair, and feature live musical performances, along with a presentation by Caribbean Dermatology Association Apple Award Winner Dr. Kyjuan Brown on hair restoration.
One of the main events will be the 'Barber Shape-up Shape-off' competition, where the best barbers on the island will compete for the title of 'Shape up -Shape-off Champion,' plus a special guest presentation by Dr. George Irving, also known as 'The Hair Doctor,' from Atlanta, Georgia.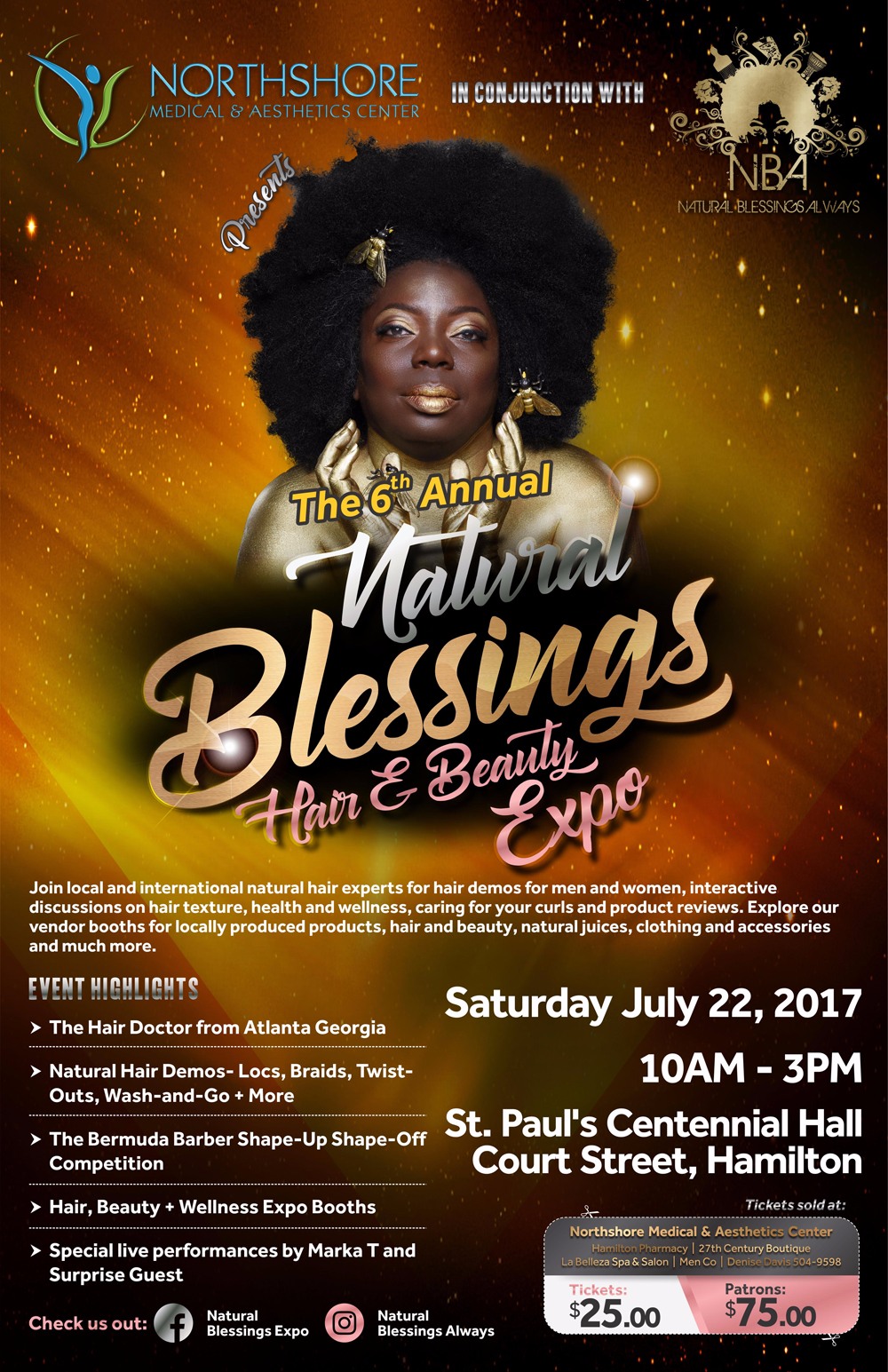 Read More About
Category: All