[Updated] Emergency services responded to Cockburn Road in Sandys tonight [July 21] where it appears that a man ran into difficulty after the small boat he was travelling in may have capsized in the the Black Bay area.
Bystanders sprung into action to help and on lookers indicated that the man appeared to be okay. Details are limited at this time, however we will update as able.
Updated 11.45pm: A Bermuda Maritime Operations Centre spokesperson confirmed that "a report was made that a man in a boat in the area of Black Bay appeared to be in difficulty as a rain squall passed the area.
"As the boat approached the shoreline it capsized and the man could be heard shouting that he could not swim. Three people entered the water and assisted the man to shore and secured the boat.
"After the boat had overturned there was a report that two people were involved in the incident but there was only ever one person involved.
"A police marine unit, land unit and EMTs attended the scene where the man was thought to be in fair condition."
The Bermuda Maritime Operations Centre spokesperson said, "Mariners are encouraged to monitor VHF Channel 16 once on the water to allow them and fellow boaters to call for assistance or respond to someone in distress."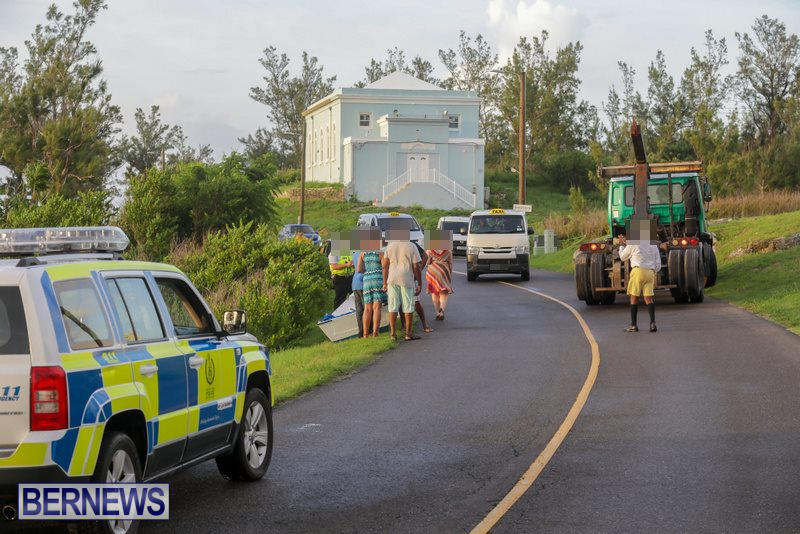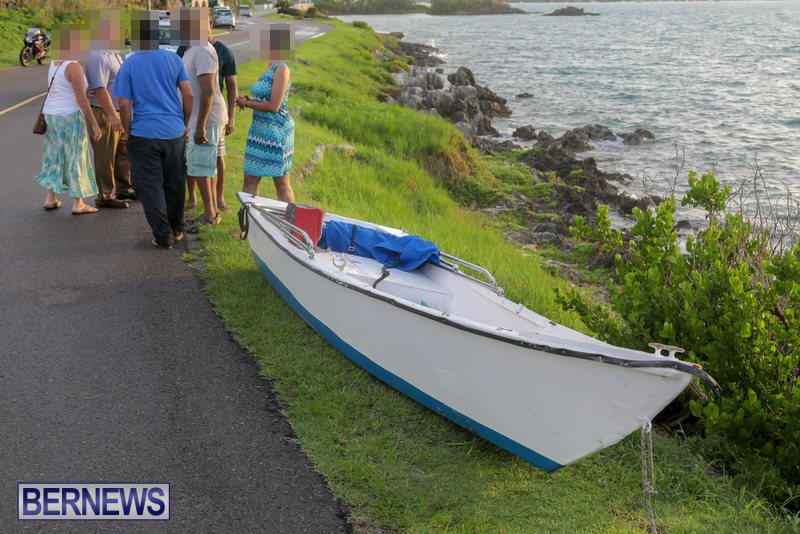 Read More About