On September 7th, Canadian photographer Debra Friedman will unveil her book titled 'Coming of Age in Wonderland: Portraits of Teenage Bermuda' at the Penumbra Foundation in New York.
At the event, Mrs. Friedman's publisher, Daylight Books, will unveil 'Portraits of Teenage Bermuda' alongside seven other photo books. Mrs. Friedman will be signing copies of her book at the event from 6-9pm.
Mrs. Friedman traveled to Bermuda for three-month artist in residency held at Masterworks, where her project involved making portraits of teenagers in Bermuda.
The project "Coming of Age in Wonderland, Portraits of Teenage Bermuda" portrays the "wonderful young people displaying themselves as they were – awkward, brave, shy and bold, full of a sense of style and some beautifully considered messes," explained Mrs. Friedman.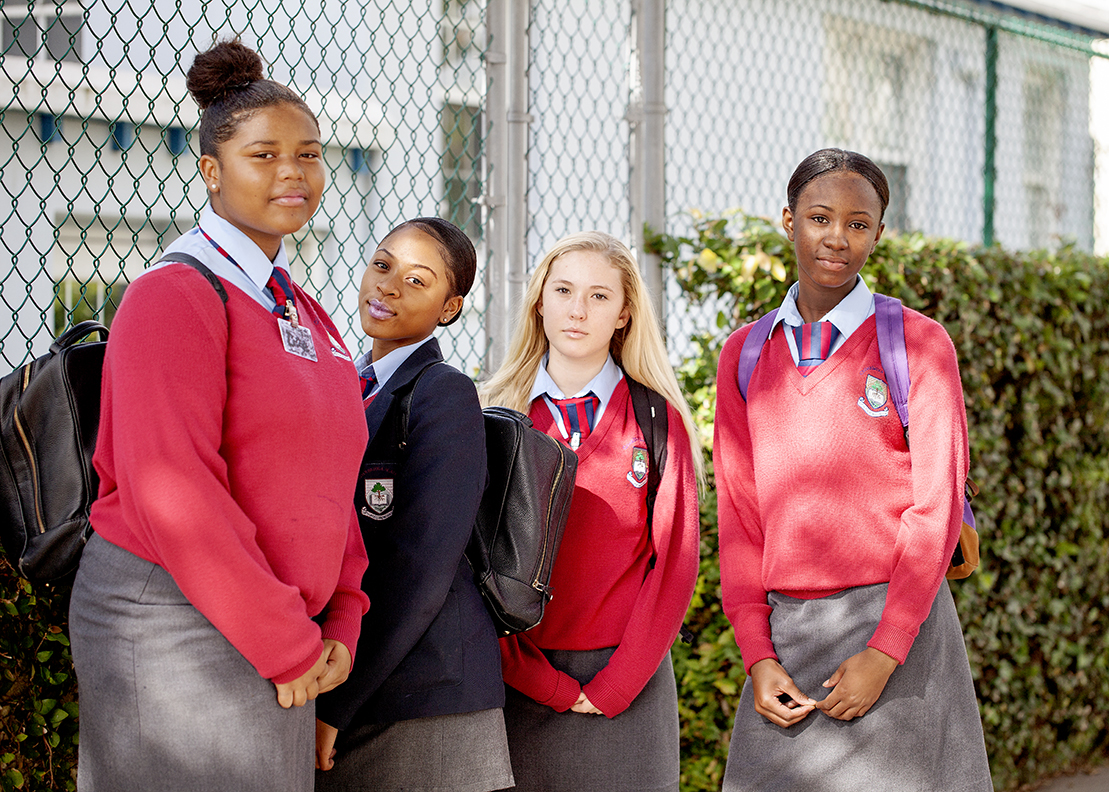 "While Bermuda evokes wonderland on the surface the teenage years are fraught, similar to Alice's freefall down the rabbit hole," said Mrs. Friedman.
"That is a Wonderland too; a time of life full of contradictions. There is darkness there and illumination, euphoria and deep fears. It can be an exhilarating if perilous journey.
The photographs explore Bermuda teenagers at school, clubs, army recruit camp, fast food joints, sports fields and many other locations throughout the island.
The subjects present themselves in all their contradictory glory – awkward and brave, shy and bold – all against the idyllic backdrop of their island home, she said.
The book includes writing on the teenage experience from Yesha Townsend, a Bermudian writer and spoken word artist, and essays by Dame Pamela Gordon Parks and Tom Butterfield.
The book is set to be published by Daylight Books in 2018.
Mrs. Friedman has a BFA from The School of the Museum of Fine Arts, Boston and an MFA from The Chicago Institute of Art. She is the recipient of numerous visual arts awards from The Polaroid Corporation, The Canada Council and The Ontario Arts Council and has enjoyed several artists' residencies.
For more information about the artist and her book, as well as to see some of the images of Bermuda teens that are featured, please visit the website.
Read More About
Category: All, Entertainment, News