The pre-publication launch of Ian Macdonald-Smith's latest book Watercolours in a Second is offering Bermuda residents the opportunity to purchase the various editions of the upcoming book for a 20% discount before international crowdfunding takes place.
A spokesperson said, "Watercolours in a Second is a book of 250 abstract photographs of water reflections, all taken at 1/250 of a second to create one second of exposure time. Taken over 25 years from 1987-2012, this book is a chronological journey through 22 countries starting and ending with Bermuda.
"Watercolours in a Second also introduces a new genre of art called Self-Expressionism; inviting viewers to share their subconscious and conscious interpretations of those forms and patterns in each photograph. The photographs are not manipulated, so each interpretation is valid."
Animal Farm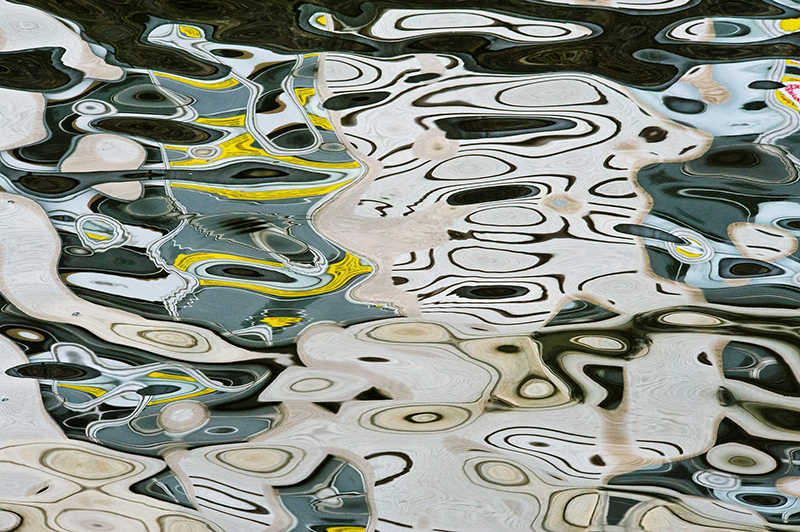 "Quotes about art and creativity accompany each photograph in the book, from the ancient Greeks through to the present day; these provide perspectives about art from different ages and temperaments.
"There are three premium editions, Gold, Silver and Bronze. Each book comes with gilded pages, a cloth slipcase and an archival digital print: The Gold Edition, a 20" x 30" photograph , the Silver an 11" x 14" photograph and the Bronze Edition an 8" x 10" photograph. The Silver and Bronze Editions have been designed with a pocket at the back of the book to store the photograph, if so desired."
Mr Macdonald-Smith said, "I chose to sell the pre-publication Gold, Silver and Bronze Edition books with the respective photographs for less than I would ordinarily sell an individual photograph.
"I also want to give Bermudians the first opportunity to buy the book. This is where I started my art and launching a new genre unique to photography is special. I am passionate about the series and while I'm not the only photographer to capture water reflections, the way I have pursued the series and then presented it is original. I hope that more people explore and capture water reflections – they are fascinating and are happening constantly.
"Photograph lends itself so well to self-expressionism and I'm sure it will become an ever expanding genre with clever ideas and series enhancing the way we all perceive objects."
Gold Edition
Edition: 250
Cloth hardcover with slipcase
Gold foil blocking with an embossed, edition specific image on cover Gold gilt edges.
One 20" x 30" archival print available for each photograph in the book.
Pre-publication price: $1,000
Publication price: $1,25
Silver Edition
Edition: 500
Cloth hardcover with slipcase
Silver foil blocking with an embossed edition specific image on cover
Silver gilt edges
Two 11" x 14" archival prints available for each photograph in the book
Pre-publication price: $500
Publication price: $625
Bronze Edition
Edition: 1,000
Cloth hardcover with slipcase
Bronze foil blocking with an embossed, edition specific image on cover
Bronze gilt edges
Four 8" x 10" archival prints available for each photograph in the book
Pre-publication price: $250
Publication price: $325
First Edition
Hardbound with dust jacket
Pre-publication price: $100
Publication price: $125

Read More About
Category: All, Entertainment