In the last in a series of profiles of football players who will be part of the team representing Bermuda at the CONCACAF Caribbean Women's U17 Qualifier this month, we spotlight 16-year-old Leilanni Nesbeth.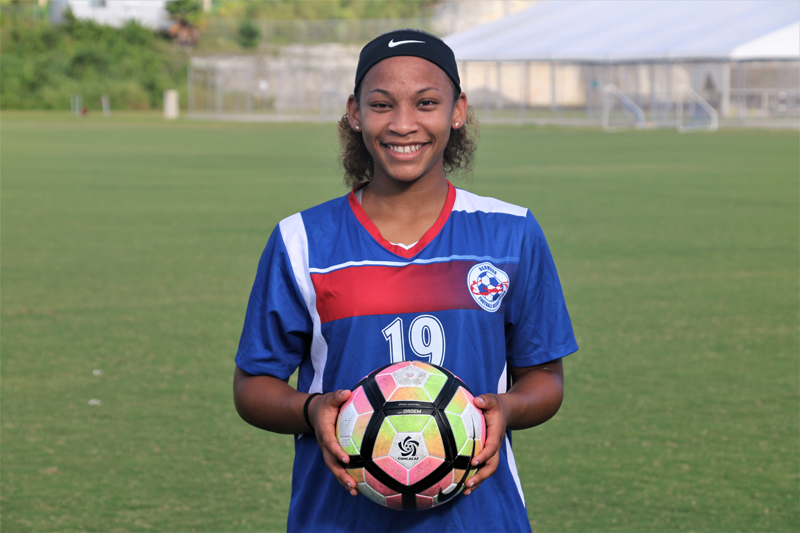 1. How does it feel to have been selected for such an elite squad?
I feel like it is great to have the opportunity to play with all these new girls and see what we can do together, in our upcoming tournament.
2. How will you prepare for the competition?
I have made sure that I am mentally and physically prepared which I know had to come with resting when I needed to, making sure that I am fit enough to play and continuing to work hard at all times.
3. When did you start playing football and what prompted you to start?
I started playing football at the age of 4 years old. My stepdad used to play for a local team so he took me to training with him one day and it just went from there.
4. What are your plans for your time in St. Lucia besides Football?
I have never been to St. Lucia before so I hope to maybe do some sightseeing because I have heard it is a very nice place.
5. Which Bermudian athlete, coach or sporting figure do you admire most and why?
A specific person doesn't come to mind at the moment but I think that anyone who has a passion for the sport they do is someone I would admire.

The CONCACAF Caribbean U17 Qualifier will take place this month in St Lucia, with the Bermuda team set to match up against St Lucia on August 22nd, Antigua & Barbuda on August 24th, and Aruba on August 26th.

Read More About