Bermuda's boaters are being advised that the temporary floating dock installed by the ACBDA for the America's Cup on Kindley Field Road, opposite the L. F. Wade International Airport is to be removed in accordance with the permissions granted by the Department of Planning.
The dock was installed in May this year for America's Cup marine traffic with the condition that it be removed, post event.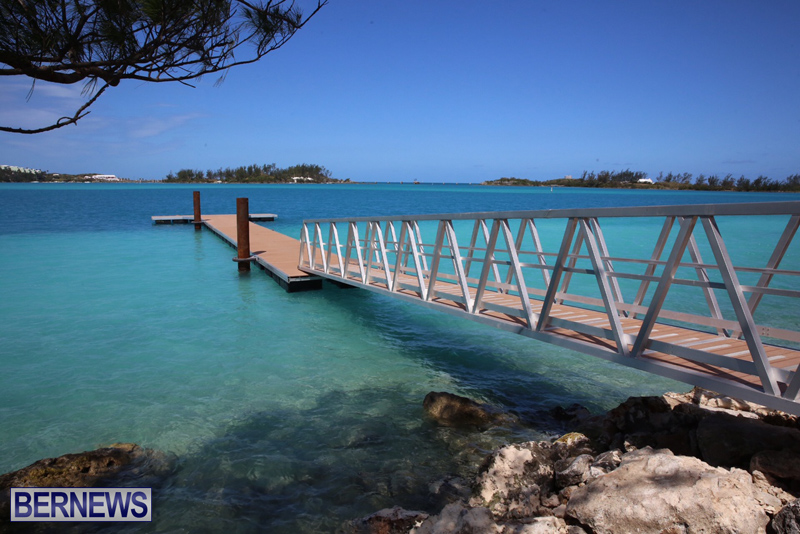 ACBDA CEO, Mike Winfield said, "We installed this dock to facilitate the large number of air passengers coming in to witness the America's Cup, including private jet passengers staying on private yachts. At the time, the planning approval was specific that it be removed.
"While the ACBDA has had discussions with various entities that may take future ownership of the dock and its maintenance on an ongoing basis, there has been no definitive agreement and as a result, we have no option but to remove the dock at this time. We retain the hope that it may be replaced in the future for the benefit of Bermuda's local boaters and visitors."
A spokesperson said, "The public is advised that the concrete piles supporting the dock will remain in place and will be marked with reflective material for the safety of marine traffic. In addition the piles will remain in place so as not to disrupt marine life and to allow for a floating dock to be replaced should there be a decision to do so.
"Meanwhile, the dock structure will be stored for safekeeping. The removal is expected to be completed by the end of August."
Read More About