X20 Adventures — which opened recently in the west end — said that due to unexpected weather conditions yesterday [Aug 30] the "floating obstacle course is temporarily closed" as the "unexpected storm surge yesterday unfortunately shifted the location of the park."
Team X20 said, "The park itself was secured in a way to not cause damage to the environment at Daniels Head Beach Park, and with the high winds yesterday the anchors holding the park shifted until it settled along the beach"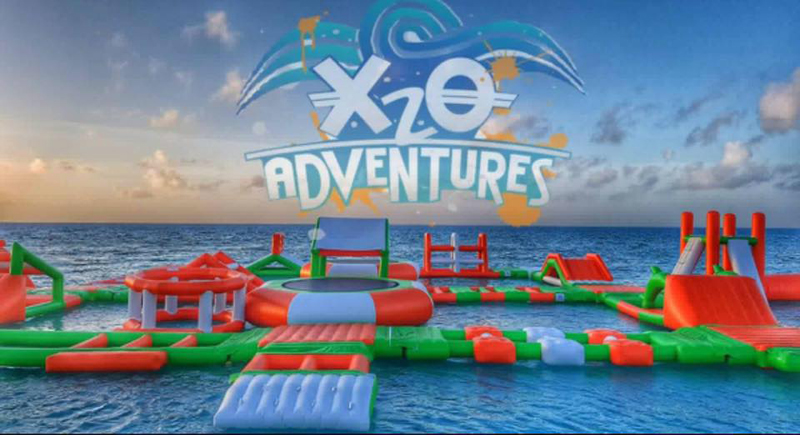 They also stated, "There are regular maintenance checks and weather checks to ensure that all visitors to the park are kept safe during their time on the water park, and we are working closely with a group of people to have it relocated.
"The park is well secured and although it has shifted it did not break apart. We thank all of our guests for their messages and calls of concern and we are working quickly to relocate the park"
At this time, Team X20 are unsure when the park will reopen but they want to "ensure adventurers that they are being diligent in checking that all pieces are safely up and running before reopening."
Daily admission and 2017 season passes can be purchased online at www.x2oadventures.com or at the guest service office. Parking is free, and restroom facilities are available. Corporate events, Group rates, Summer Camps and Birthday Party packages are also available.
Read More About
Category: All, Business, Entertainment