Think Media announced that ThinkFest 2017 continues on Sunday October 8 with 'Nguvu – the bedroom, the classroom and the ballot box' – a talk by lawyer Eugene Johnston.
"Grounded in research and experiential learning, Johnston's presentation will examine our responsibility as adults, offer a searing critique of the structure of our major social institutions and challenge the audience to imagine alternatives based on Afrocentric principles," Think Media explained.
Johnston is a lawyer, specialising in constitutional law, human rights, and civil litigation involving the exercise of governmental power.
He said: "It is no coincidence that some of the more significant cases I've been involved in have concerned the impact of colonialism on the Bermudian public.
"That impact is something that we should all take some time to reflect upon – particularly Bermudians of African descent. My ThinkFest contribution will examine some of these impacts and reflect on what our social structures and institutions would have looked like had slavery not intervened in our development."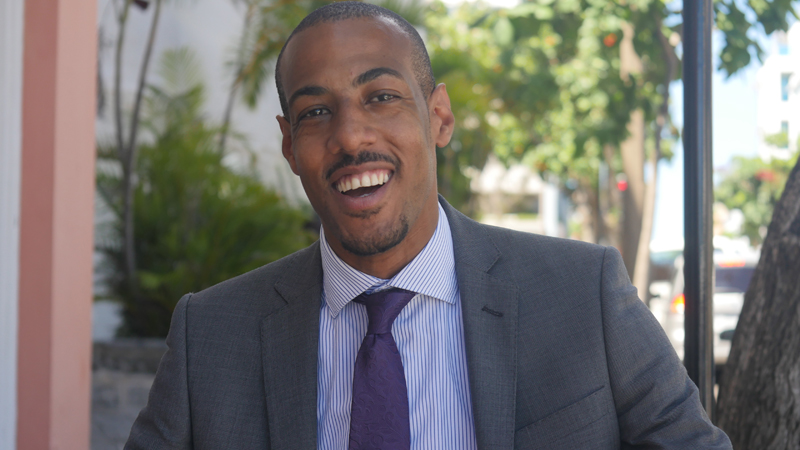 Johnston's J2 Chambers has taken on a number of high profile cases, and some of his recent clients include Bermudians Against the Draft, who were challenging conscription and US speaker Ayo Kimathi who was stoplisted from Bermuda.
Mr Johnston was also lead counsel in a case which sought to determine the constitutionality of the government's handling of the Hamilton Waterfront development and, in another case, advocated for equal rehabilitation benefits for foreign prison inmates.
He is a husband and father of two daughters – with a third child on the way.
The next ThinkFest event takes place at The Bermuda High School assembly hall and starts at 5 p.m. on Sunday October 8.
Ayo Johnson, founder of ThinkMedia which is producing ThinkFest, said: "We're very pleased to have an independent thinker of Eugene Johnston's calibre join us at ThinkFest. I look forward to an insightful, thought provoking presentation and a robust discussion."
The newest event on the Bermuda calendar, ThinkFest is an opportunity for the island to celebrate and acknowledge Bermudian academics and independent thinkers, a platform for networking with potential employers, funders, other academics and researchers and a forum for discussing the latest research in a wide variety of fields.
Tickets for ThinkFest 2017 events can be purchased online at think.bm or at the door. Early bird and group discount tickets are available.
Read More About
Category: All