In May 2016 the iconic Australian television producer Reg Grundy passed away at the age of 92 ,leaving his $715 million fortune to his wife, with a legal battle now brewing over his estate, including his property in Bermuda.
Reg Grundy's daughter, Viola La Valette, from his first, short-lived marriage to Lola Powell, recently emerged to challenge his will and make a multi-million-dollar claim on her late father's immense estate.
According to the A Current Affair, Ms. La Valette's claim, which was made in the NSW Supreme Court in Australia under the Succession Act, cannot be revealed because of a number of suppression orders.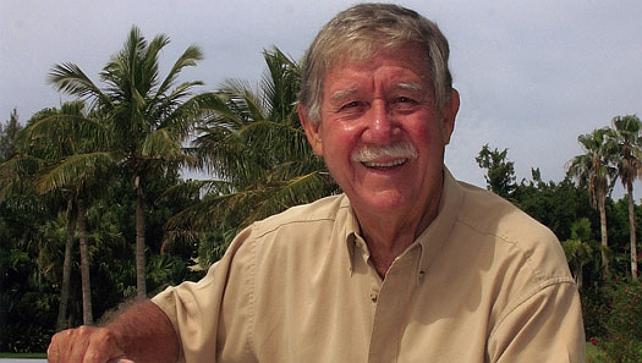 Ms. Chambers Grundy further alleges that Ms. La Valette, now 61, cut all contact with her father 22 years ago.
Nonetheless, Grundy had continued to support her with an annual $320,000 income for life, paid for cosmetic procedures, five-star travel and hotels, ballet lessons and apartments in Sydney and Beverly Hills.
"There was never any tension over money. Whatever she desired, we gave her," Ms. Chambers Grundy told The Daily Telegraph.
"His daughter had rejected him and denied him contact. Reg was a very private gentleman. The great sadness he carried was the loss of his daughter."
However now, Ms. La Valette is challenging the will, and Grundy's Bermuda Idolwood Lagoon Estate, amongst other things, is reported to be part of the claim.
The value of the property in Bermuda, believed to be the palatial Idolwood Lagoon Estate, is expected to be called into question during upcoming proceedings, the Daily Mail reports.
Before his death, Mr. Grundy, the man behind Restless Years, Young Doctors, Sons and Daughters, Neighbours, and Sale of the Century, often ventured out of his Idolwood Lagoon Estate to photograph Bermuda longtails, which have been displayed at L.F. Wade International Airport and the Commissioner's House in Dockyard.
The couple moved to Bermuda in the early 1980s, and Ms. Grundy is reported to continue to live in the couple's Bermuda mansion.
The case has been adjourned and is expected to be next heard November 20, with a court case yet to be set.
Read More About