Local tourism businesses are encouraged to get ready for the inaugural Disney Cruise Line calls which begin arriving on the island one year from now.
To help with preparations, Disney and Bermuda Tourism Authority representatives will host a stakeholder briefing on Tuesday, October 17, 2017 at the Fairmont Southampton.
"The Disney cruise passenger is a desirable consumer in the travel business because of their spending power and preference to actively explore destinations," said the Bermuda Tourism Authority's Chief Product and Experiences Development Officer Pat Phillip-Fairn.
"With that spending power comes very specific consumer desires. At the briefing session our colleagues from Disney will talk about what those desires are so business owners and entrepreneurs can assess how best to position themselves for this exciting new business opportunity."
This briefing session is free. An online pre-registration is required.
The Disney Magic will sail to Bermuda five times next year from New York City. The first call arrives October 6, 2018. Each of the Magic sailings includes two full days in Bermuda. One Disney call includes three days on island next year.
Disney Magic carries up to 2,713 passengers and 950 crew. She is 984-feet long and will berth at Dockyard when she visits Bermuda.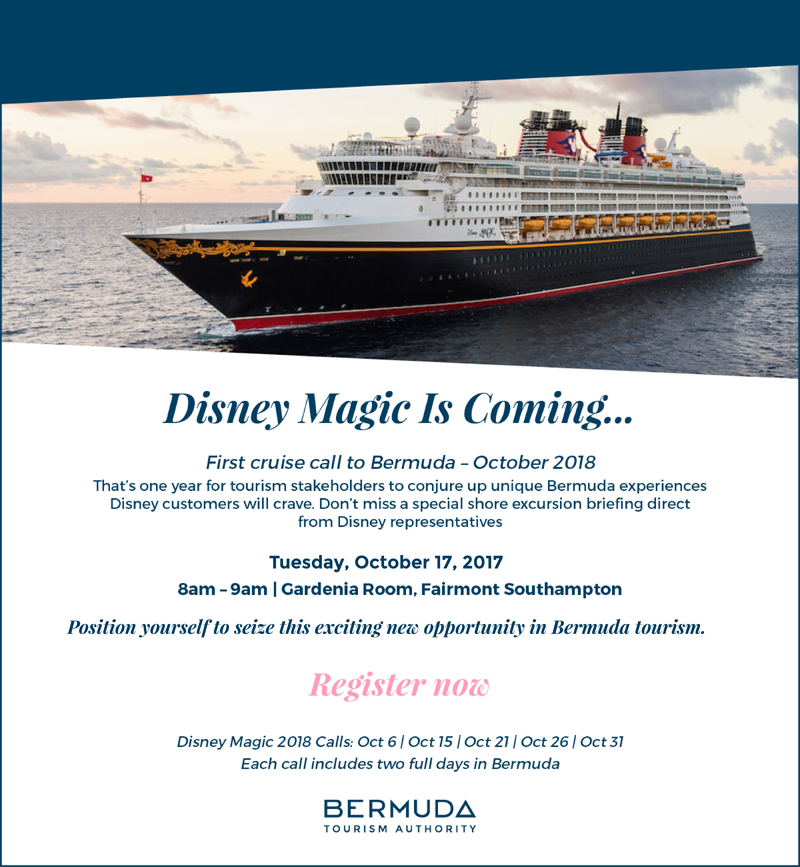 Read More About