Disney Cruise Line will be sailing to Bermuda in 2018, with the Bermuda Tourism Authority noting that it will be the "first-ever time Disney Cruise Line has come to Bermuda" and they are "thrilled to partner with the iconic Disney brand."
Disney announced its fall 2018 cruise schedule today, with the Disney Magic set to sail to Bermuda five times next year from New York City.
The Disney Magic Bermuda Calls will be on October 6, 2018; October 15, 2018; October 21, 2018; October 26, 2018; and October 31, 2018. Each of the Disney Magic sailings includes two full days in Bermuda, while the October 15 sailing includes three days in Bermuda.
Chief Product and Experiences Officer Pat Phillip-Fairn said: "The Bermuda Tourism Authority is thrilled to partner with the iconic Disney brand to expose a new segment of cruise travellers to our island life experience out here in Bermuda. It's the first-ever time Disney Cruise Line has come to Bermuda, so naturally we're excited about these inaugural calls.
"Disney cruise vacationers and the new experiential travellers now discovering Bermuda are very similar in that they want to see, taste and experience everything Bermuda has to offer.
"Our team will now drill down on the kinds of desirable Bermuda experiences the island can offer to inspire Disney passengers with the company's Port Adventures team and our local stakeholders."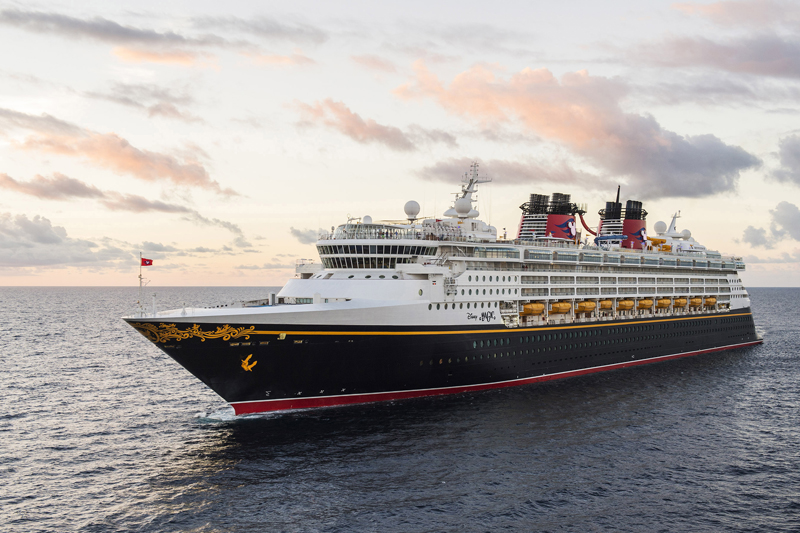 The BTA said, "The Bermuda Tourism Authority's product and experiences team will work closely with Disney to create and promote unique port experiences for Disney passengers. The goal is to provide new opportunities for tourism industry entrepreneurs as the island heads into the shoulder season.
"The Disney Magic calls are significant because they help lengthen the visitor season into the fall which is a major objective of the government and the Bermuda Tourism Authority," said Minister of Tourism, Transport and Municipalities Michael Fahy.
"When we successfully attract visitors in the fall and winter we keep Bermudians in hospitality working year-round and that's critically important to the growth of our tourism industry."
"At Disney, we love to create magical vacation memories for our guests, and Bermuda is without a doubt a wonderful setting for memory making," said Tom Wolber, senior vice president, Disney Cruise Line operations.
"Each of our cruises to Bermuda will provide ample time in port to discover and enjoy the island's many attractions, from its beautiful beaches and abundant water recreation to its engaging culture and heritage."
Disney Magic carries up to 2,713 passengers and 950 crew. She is 984-feet long and will berth at Dockyard when she visits Bermuda.

Read More About