A 22-year-old Smith's parish man escaped injury when his car struck a wall in Devonshire last night [Oct 30], resulting in the vehicle overturning.
A police spokesperson said, "Around 7:20pm Monday, October 30th police and first responders were dispatched to a reported single vehicle car crash on South Road in Devonshire near the junction with Devonshire Bay Road.
"It appears that the car involved was being driven in an easterly direction when it struck a wall and overturned.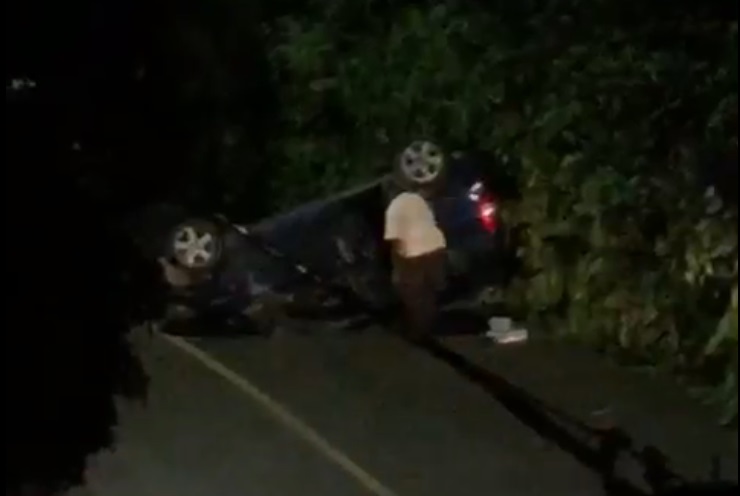 "The driver, believed to be a 22-year-old Smith's parish man, was not injured and apparently exited the vehicle without assistance.
"Traffic was diverted in the area for approximately an hour while the scene was examined by the relevant police personnel. The damaged vehicle was later towed away.
"Inquiries continue and any witnesses are asked to contact the main police telephone number 295-0011."
Read More About
Category: Accidents and fires, All