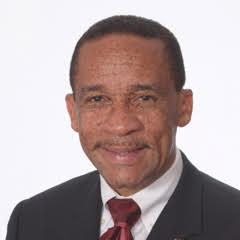 Local author Dale Butler has welcomed the decision of the Bermuda Festival to include the best of the Island's youth bands in the 2018 Festival program.
Mr Butler, who will be one of the three judges in the competition to choose two bands to perform in the Festival, said that the decision had fulfilled a long time dream.
"I have been longing for this opportunity for years," he said "in the belief that our young musicians represent a precious commodity that must be nurtured.
"Most youth bands have achieved high performance standards and I hope they will seize the chance to perform in the Festival."
Mr Butler said he suspects the response on this first occasion might be fairly limited but hopes that entries will grow over time.
The competition is open to all music ensembles involving 2-8 musicians aged between 11 and 21 and featuring any genre of music.
Auditions are being held on Saturday November 4 at City Hall from which 6 bands will be selected to advance to the next stage. Applications must be received by October 31 and should be sent to outreach@bermudafestival.org.

Read More About
Category: All, Entertainment, Music, News