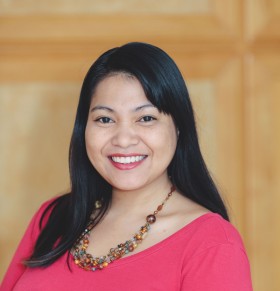 ThinkMedia announced that the next and final ThinkFest event, on Sunday, November 26, is a presentation entitled "Mental Health of Cambodian Survivors After the Khmer Rouge Genocide, Enslavement and Imprisonment: The Ethics of the Cambodian Language translated in Psychology" to be delivered by artist and MSc candidate Dany Pen.
An educator, activist and artist, Dany Pen is currently pursuing her Master of Science Degree in Clinical Psychology at Walden University in Massachusetts, U.S.A, where she is exploring how survivors of genocide and slavery cope with and/or find resolutions for their trauma.
Dany Pen's research paper explores how Cambodia's history with genocide and slavery impacts mental wellness in the country today; the impact of ethical issues with the translation of the Cambodian language in the field of psychology; and how culture influences communication for therapy and treatment.
Using her current thesis research on "The Ethics of the Cambodian Language translated in Psychology" as a starting point, Pen's presentation will include how mental health is viewed around the world, such as in Europe, Africa, Asia and in America.
Pen will also speak to how cultural differences and language could play a role in unresolved trauma and how unethical research processes could impact real solutions.
She will explore Bermuda's history and speak to unresolved trauma in connection with European, African and Native American cultural and language influences.
Pen said: "The relationship between psychologists and clients is heavily dependent on communication and when language becomes a barrier, informing clients of research participation, mental health assessment and diagnoses becomes very difficult.
"For the Cambodian community where mental health vocabularies are still being developed and introduced, both psychologists and clients are having to use cultural expressions and idioms to interpret and translate mental health symptoms."
Sunday's event takes place at the Bermuda College's North Hall Lecture Theatre starting at 5 pm.
Co-hosting the event will be Dr Phyllis Curtis-Tweed, vice president of the Bermuda College.
Dr. Curtis-Tweed graduated from Emory University with a Ph.D. and then pursued postdoctoral training in psychology in the highly selective Clinical Research Training Program in Social Psychiatry at Harvard University.
She was an instructor in psychology at Harvard Medical School for five years and taught at the Harvard Graduate School of Education, Simmons College and at the Harvard affiliated Hospitals.
She has published and presented at national and international conferences on issues in psychology and education.
Ayo Johnson, founder of ThinkMedia which is producing ThinkFest, said: "We're excited that Dany Pen is joining us as a ThinkFest presenter. Her research expands the range of topics covered in this seminar series and highlights an important aspect of mental health that is of relevance to all cultures."
The newest event on the Bermuda calendar, ThinkFest is an opportunity for the island to celebrate and acknowledge Bermudian academics and independent thinkers, a platform for networking with potential employers, funders, other academics and researchers and a forum for discussing the latest research in a wide variety of fields.
Each of the ThinkFest presenters dive deeply into a single topic for an extended period, followed by a chat with a host and audience Q and A.
For ThinkFest 2017, more than a dozen academics have been invited to present on topics such as the latest developments in cancer research, linguistics, media and race, ethnobotany and crime talk.
Several of them have agreed to take time off from their work and research to come to Bermuda specifically to participate in ThinkFest 2017.
Tickets for ThinkFest 2017 events can be purchased online at think.bm or at the door.
Offline sales are being managed by Age Concern during office hours at its new location at Fort Knox [#1 Burnaby Street]. Five dollars of every ticket purchased [standard price only] through Age Concern will go directly into the seniors' hardship fund.

Read More About
Category: All