Quinton Sherlock, MSc, made a name for himself in Bermuda as a golfer and now he is using golf to transform lives in the Republic of Ghana with his own youth development foundation.
And residents will have an opportunity to hear of his work, its impact and reflect on the legacy of colonialism in the West African country at the next ThinkFest on November 12 at the Bermuda College's North Hall Lecture Theatre.
The presentation begins at 5 pm and will be preceded with refreshments from African Kitchen – including a traditional Ghanaian snack known as kelewele.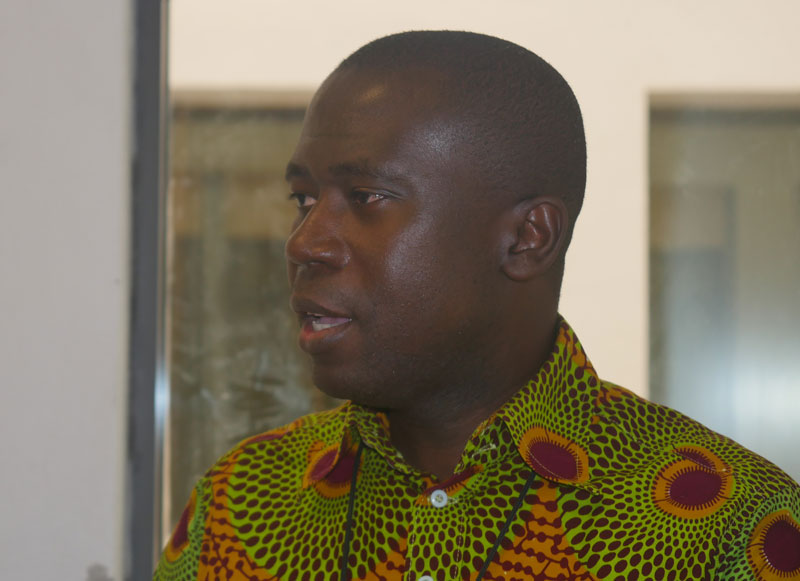 Sherlock, who founded and runs Ghana's Ace It Foundation a youth development non-profit and arrived in Bermuda on Thursday evening, will deliver a talk entitled "Cursed Tongue: A Reasoning on NGOs, Education and the legacy of Colonialism in Ghana".
Co-hosting the event will be Ghanaian Nana Otu Turkson, the Secretary to the Honorary Consul of Ghana in Bermuda.
The discussion will center on the work of Ace It Foundation's youth development program which tutor participants in academic and athletic activities and focuses on literacy and golf training in a semi-rural community called Gomoa-Fetteh.
Mr Sherlock said, "We will take a look at the relationship between education and development and encourage our audience to reflect upon how education is delivered in Ghana. The discussion will naturally draw into focus British Colonialism in Ghana and some of its lasting impacts – and how these legacies play out in Ghana, and AIF's role in encouraging 'development' in Gomoa-Fetteh."
He added that he hopes the ThinkFest audience will engage in a constructive criticism of AIF's work and results, which will inform possible program improvements upon his return to Ghana.
"This topic matters because 'development' matters. We all have a responsibility to help others if and when we can. In helping one should remain vigilant so that the desired impact is being made. In addition, this discussion is relevant to Bermuda as we seek alternative solutions to addressing our own issues around 'development'. In particular, when we think about the epidemic taking place amongst our young black male."
A former Bermuda College adjunct lecturer, Mr Sherlock has an MSc in psychology and has taught at all levels of the Bermuda education system.
ThinkFest is Bermuda's first seminar series featuring an all Bermudian cast of outstanding academics and independent thinkers.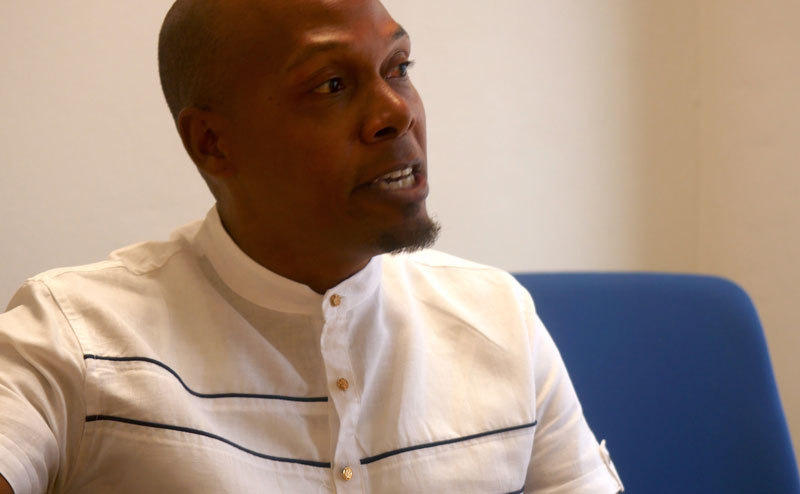 Ayo Johnson, founder of ThinkMedia which is producing ThinkFest, said, "Quinton is one of many Bermudians who is helping to solve problems around the world.
"We are delighted that he has decided to share his experience at ThinkFest and certain that our audience will learn much about youth development and the post-colonial reality of development and education in Ghana."
The newest event on the Bermuda calendar, ThinkFest is an opportunity for the island to celebrate and acknowledge Bermudian academics and independent thinkers, a platform for networking with potential employers, funders, other academics and researchers and a forum for discussing the latest research in a wide variety of fields.
Each of the ThinkFest presenters dive deeply into a single topic for an extended period, followed by a chat with a host and audience Q and A.
Interested persons and organizations can contact us directly for more information. Tickets for ThinkFest 2017 events can be purchased online or at the door. Early bird, youth and group discount tickets are available.
Read More About
Category: All