The Royal Bermuda Regiment triumphed in a joint services shoot-out on the firing range.
The RBR's Sergeants' Mess team beat Recruit Camp's Section 2, the best of the rookie soldiers, in the falling plates competition after a reshoot because one plate failed to fall after being hit.
The Sergeants' Mess beat a team from the Bermuda Police Service to go on to the final of a competition that also involved teams from HM Customs.
Rifle run: RBR recruits race to the firing line as part of the falling plates competition.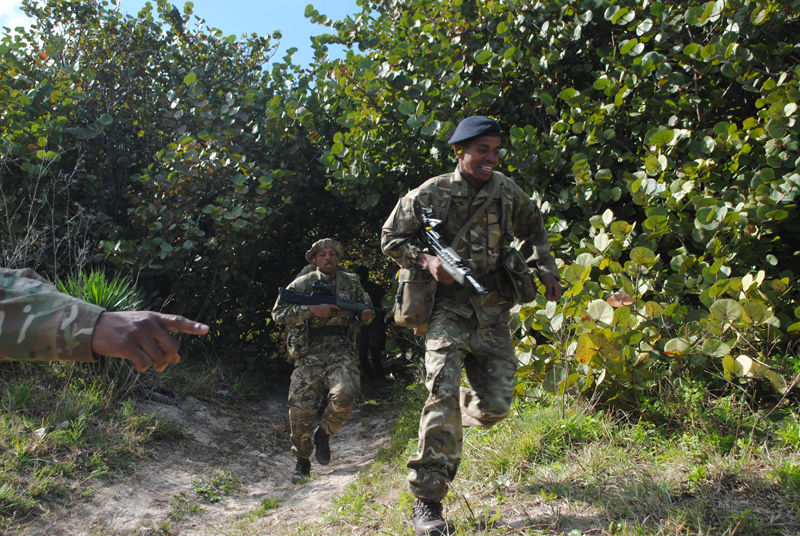 Sergeant Curtis Grant said: "Hats off to the recruits. They did well. Section 2 were worthy opponents."
The competition was one of the last before the recruits end their two weeks of training with a drill display and open house for family and friends on Saturday afternoon.
Private Adam Courtenay, 28, said he had enjoyed his two weeks' basic training.
Shoot-out: Soldiers take aim at small plates 100 metres away in the falling plates competition.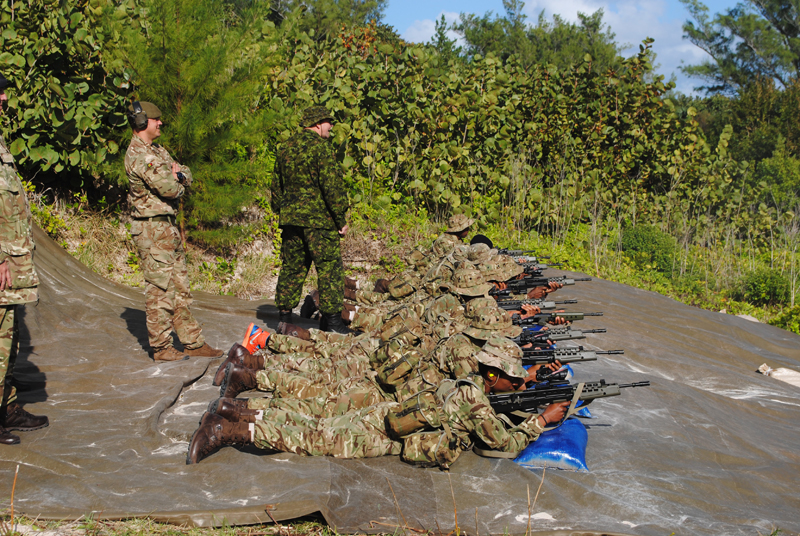 He added: "I wanted something to do and wanted to do something for my wife and children and Bermuda.
The graphic designer from Sandys said: "It's been challenging some days, I'm not going to lie, but overall it's been a good experience.
"But I'm looking forward to seeing my wife and son when I get home."
Private Dajae Nesbitt, 20, added: "I've enjoyed it a lot – I've liked almost everything, really. I'm tired, but it's almost over.
Home on the range: New recruits Dajae Nesbitt, Adam Courtenay and Kyle Furbert after shooting in the falling plates competition.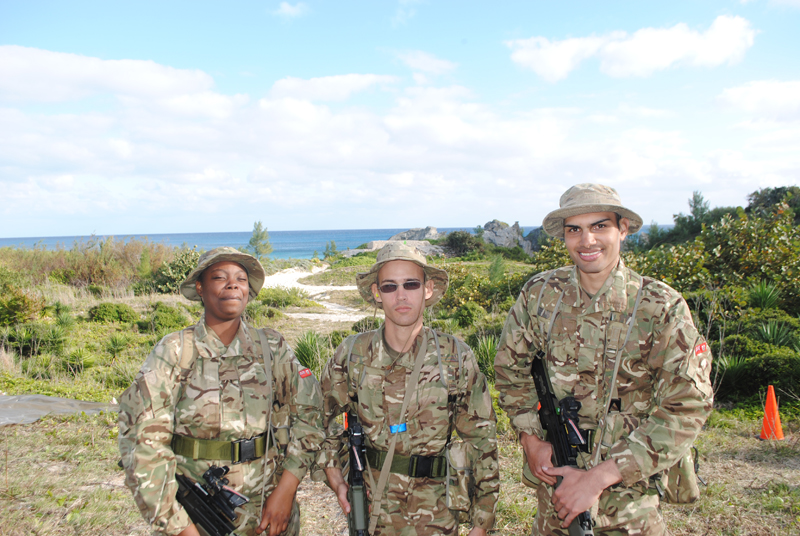 The Devonshire woman, a babysitter in civilian life, said: "I liked being on the range – I don't like the marching and drill much, but I just got on with it."
Private Kyle Furbert, 25, added: "I've really liked the fieldcraft and I enjoyed sleeping out in the woods. I liked the shooting as well."
RBR Commanding Officer Lieutenant Colonel David Curley said: "I'm happy with the results from these volunteer recruits.
Top guns: Recruit Camp Section 2, who were pipped at the post by a team of Sergeants in the falling plates competition.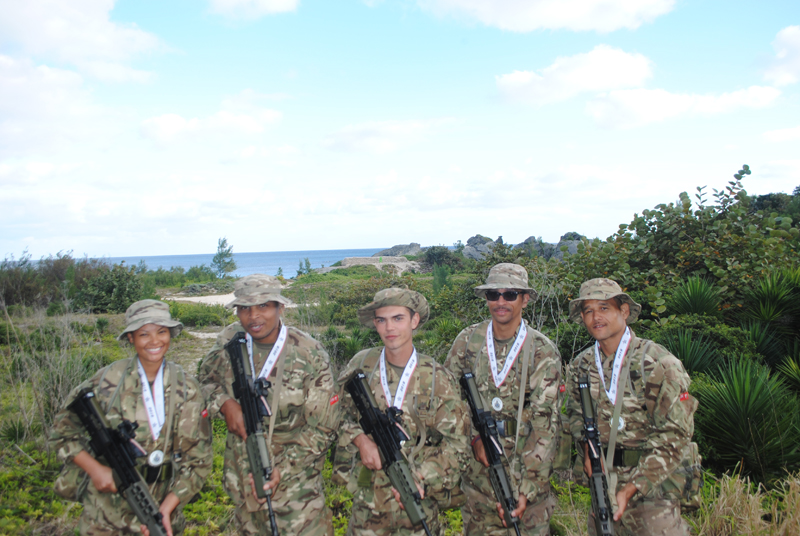 "I have done inspections on the drill square and their kit is starting to look very good. They're very keen – they're tired, but they've had long days."
Col. Curley added: "We're looking forward to having friends and family up to camp to have a look at our newest soldiers' progress. We think they'll be impressed."
He said: "We are an open organisation and we want people to see that we look after our soldiers properly."

Read More About