The Bermuda Zoological Society [BZS] is getting set to host an event titled "A Home For A Bluebird" on Sunday, March 4, with the first presentation to take place from 10.00am to 11.30am and the second presentation to take place from 1.30pm to 3.00pm.
Participants can be aged six and up with an accompanying parent.
The poster says, "Enjoy a short presentation about Bermuda's bluebirds, the largest colony outside of the United States, and discover why the need our help. Build your own bluebird nesting box to take home to your garden.
"Entry fee is $30 per bluebird box for BZS members, and for non-members the fee is $40. Please indicate how many boxes you want to build when registering. For more information, contact Camilla Stringer at seniorschool.bzs@gov.bm or call 293-2727 [extension 2134]."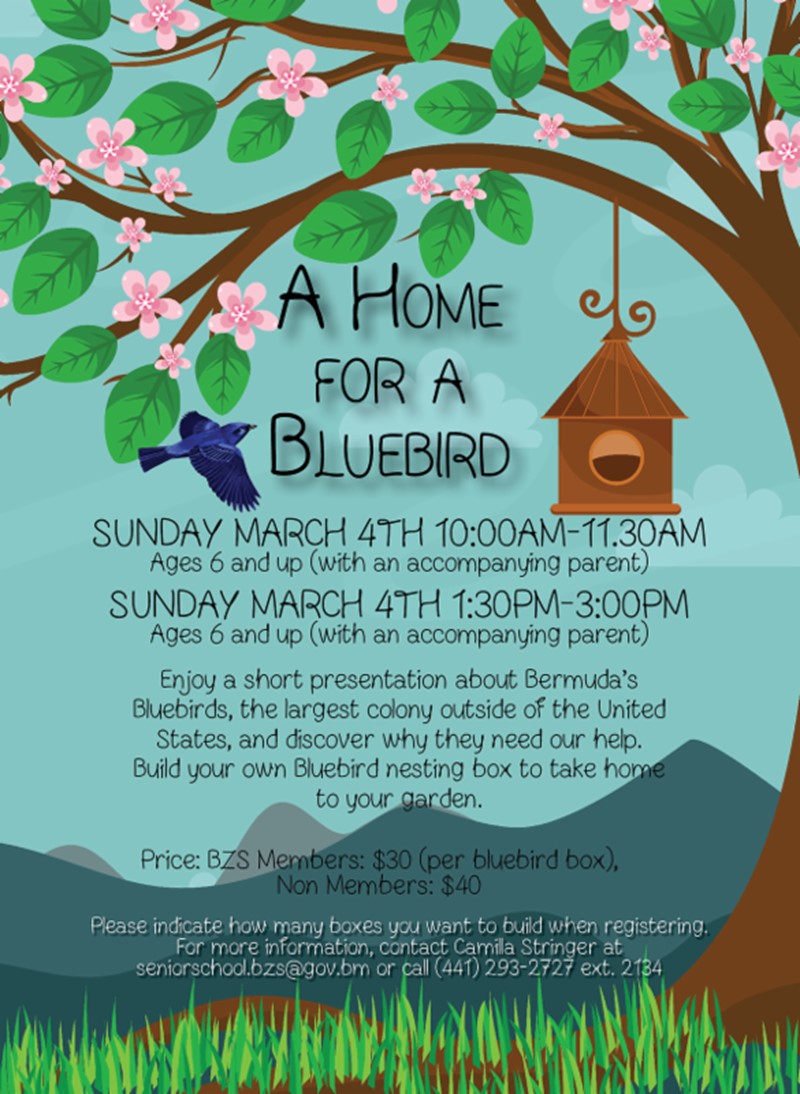 Read More About
Category: All