Deputy Premier and Minister of Transport and Regulatory Affairs Walter Roban was escorted on a tour of the Sol Petroleum Bermuda plant on Ferry Road in St. George's by General Manager Jonathan Brewin and other company officials.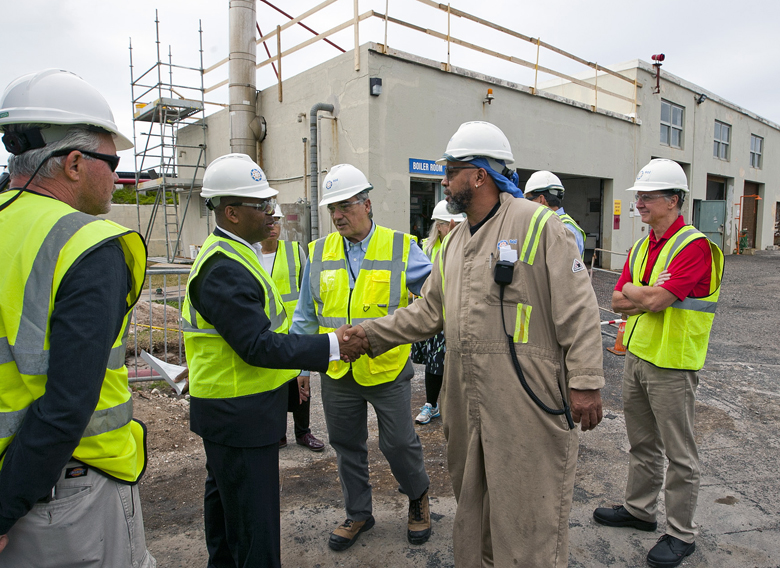 He was joined by Acting Permanent Secretary for the Ministry, Aideen Ratteray Pryse.
Sol is a leading provider of fuel supplies to Bermuda and an essential part of the delivery of energy to retail and commercial consumers in the island.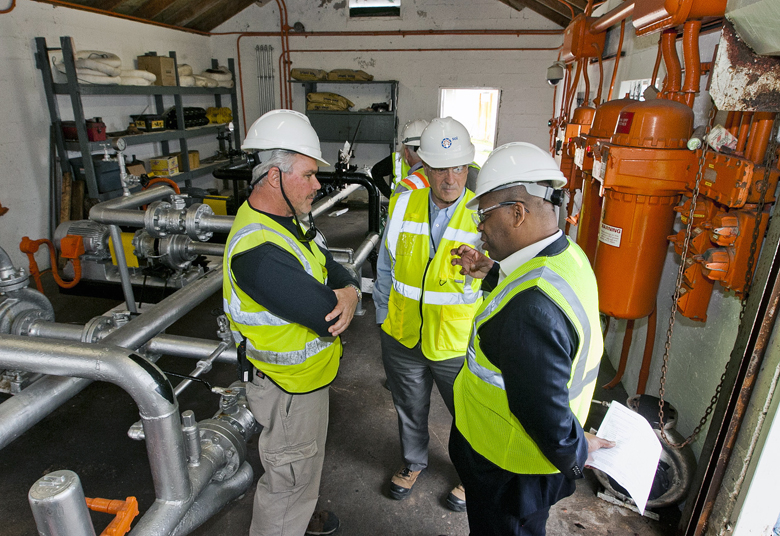 The Minister commented, "I have been eagerly learning as much as possible about each sector of Bermuda's energy matrix.
"As the Ministry responsible for energy, we are involved in the development of policy, legislation and regulation that will secure Bermuda's energy future. Right now, we have some of the highest energy costs in the world, but there is always a way forward."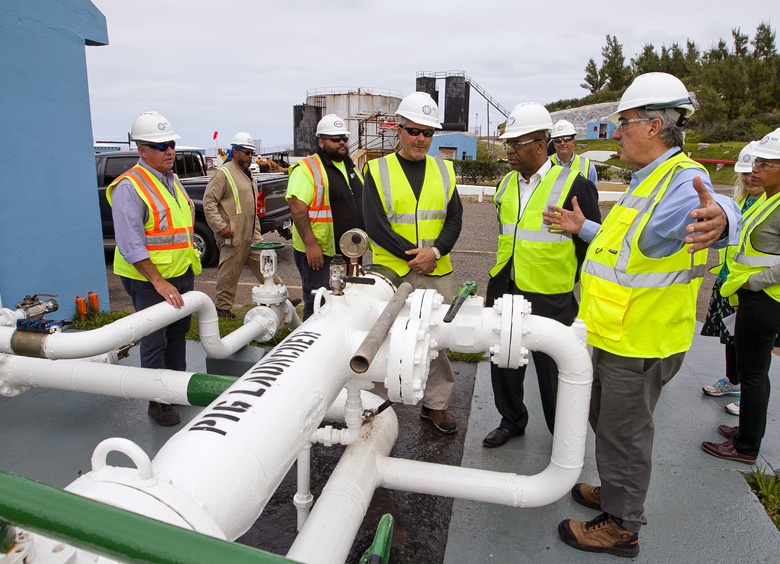 The Deputy Premier was provided with a brief history of Sol's operation in Bermuda, a full tour of the company's facilities and took the time to talk to on-site workers.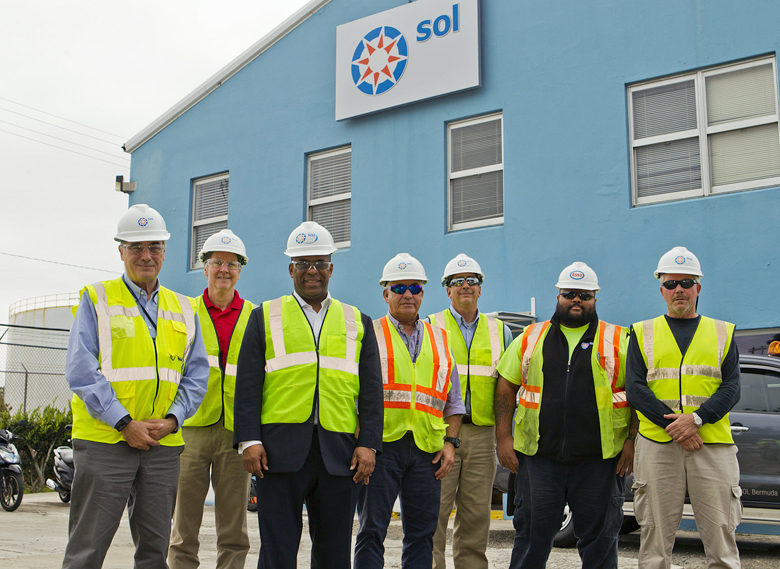 "The Government is anticipating new solutions and alternative directions in energy for the future. And the Minister expects to have new fuels policy emerging and taking shape during the coming fiscal year," the Government noted.

Read More About