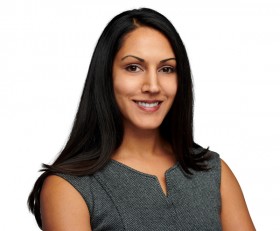 AAC Saatchi & Saatchi has appointed Bella Richards as their new Client Services and Business Development Manager.
A spokesperson said, "Ms. Richards brings a wealth of advertising and marketing experience to the company, having worked in Toronto and Vancouver in senior marketing roles and most recently as the Senior Marketing & Business Development Executive at Estera in Bermuda."
Ms. Richards said, "I am thrilled to be joining such a dynamic and creative team within a very well-established agency in Bermuda. I look forward to the opportunity to help shape and drive AAC's growth strategy and develop fresh young talent, while supporting new and existing clients with the highest calibre of service and solutions.
"AAC Saatchi & Saatchi has remained successful because of the company's ability to stay on the forefront of changing technology and draw on local and international expertise. We will continue to draw on that adaptability and leverage the company's five decades of reputation in the industry."
"As the company moves forward, Rhona Emmerson, current President and Creative Director, will move into a role as consultant to the company. This will enable staff and clients to still leverage her wealth of knowledge and experience."
Mrs. Emmerson said, "We view the appointment of Bella as a key factor in the future of our company. As we plan to move ahead, further changes will follow that will ensure we maintain our top position in our industry."
"Ms. Richards started at the company on 19th February 2018."

Read More About