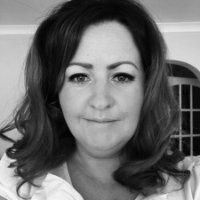 Clare Sweeney has been appointed as the first Head of School at The Chatmore British International School.
A spokesperson said, "Ms. Sweeney arrived on our shores from Hamilton, Scotland and has 12 years of teaching experience with children of all ages.
"Ms. Sweeney is a Glasgow University B.Ed [Hons] and PGCE Graduate, and is currently undertaking an M.A in Educational leadership through the University of Bath, England.
"Prior to assuming her current post was on staff at The Nexus International School in Malaysia where she served for 5 years in a teacher role and middle leader role before taking the post of Deputy Head of School.
"Much like Chatmore, Nexus International School opened in 2009 as a small developing school with 30 students which now serves around 800 students ranging in age from 3 to 18.
"In addition to leading a successful school development strategy, Ms. Sweeney is a frequently requested, Lead Facilitator for Fieldwork Education Ltd. and travels internationally training school teams in the implementation of The International Early Years [IEYC] and International Primary[IPC] Curriculums which were introduced to the island in 2011 by The Chatmore British International School.
"She has recently returned from training sessions in Chicago, USA and Lima, Peru. Ms. Sweeney is also trained to supervise the implementation of the International Middle School Curriculum [IMYC]. Ms. Sweeney is well-prepared to shoulder the leadership of the school.
"After 15 years of operating from 3 different locations, the commencement of its amalgamation to 4 acres of lush green space on St Mark's Road, Smiths, The Chatmore British International School, under the capable direction of Ms. Sweeney is poised to provide a holistic, challenging world-class education.
Ms. Sweeney said, "Being in Bermuda has been an incredible learning experience. I am discovering a lot about living by the sea and I've even been fishing, for the first time – ever!
"I have found Bermudians to be among the kindest and friendliest people I've had the pleasure to meet. Working in Bermuda is a special opportunity for my family and we deeply value the significance of saying 'Good Morning and Good Afternoon' and living in a place where saying 'Hello' to strangers really does brighten up my day.
"Living in a large place like Malaysia, you miss the welcoming feel of a small community. The perfect scenario here is that I enjoy the same friendly spirit in the local community and every day at Chatmore.
"The Chatmore Advisory Board have provided me with a unique privilege to grow our special little school for inclusion into the Bermuda education community and I am eager to share what we are doing over here in Smith's Parish."
Ms. Sweeney and her husband moved to Bermuda with their two sons – Lewis [17] and Charlie [9] who is in Year 4 at Chatmore — and she said, "So far, bringing my family to Bermuda has been a really good decision. We've met some lovely people, my son Lewis has learned to cook a  lobster, and recently, I seem to have quite a few Scottish family members quite keen to visit me in my new home."
If you would like to contact Ms. Sweeney or learn more about The Chatmore British International School please send an email to: ​csweeney@chatmore.org​ or online.  Chatmore's Open House dates are Saturday 10 March from 9-12pm and 24 March from 9-12pm. For a class visit on Wednesday 14 March [limited numbers] send an email to admissions@chatmore.org​ or call 236-3339.
Read More About
Category: All