Ocean Sails today [March 19] announced that they will no longer be using the name Doyle Sailmakers Bermuda, but will "continue to provide the same high-quality cruising and racing sails, sail repairs, rigging and specialized custom canvas & upholstery."
A spokesperson said, "The move comes as Doyle Sailmakers Inc. was purchased by Doyle New Zealand who are re branding the group as Doyle Sails International. An agreement could not be reached with DSI on the re-branding and expectations of the new company as it relates to the products and services Ocean Sails provides."
"The decision is a positive milestone for the company as it will enable Ocean Sails to offer a wider variety of quality sail products from various manufacturers."
Suzanne and Steve Hollis: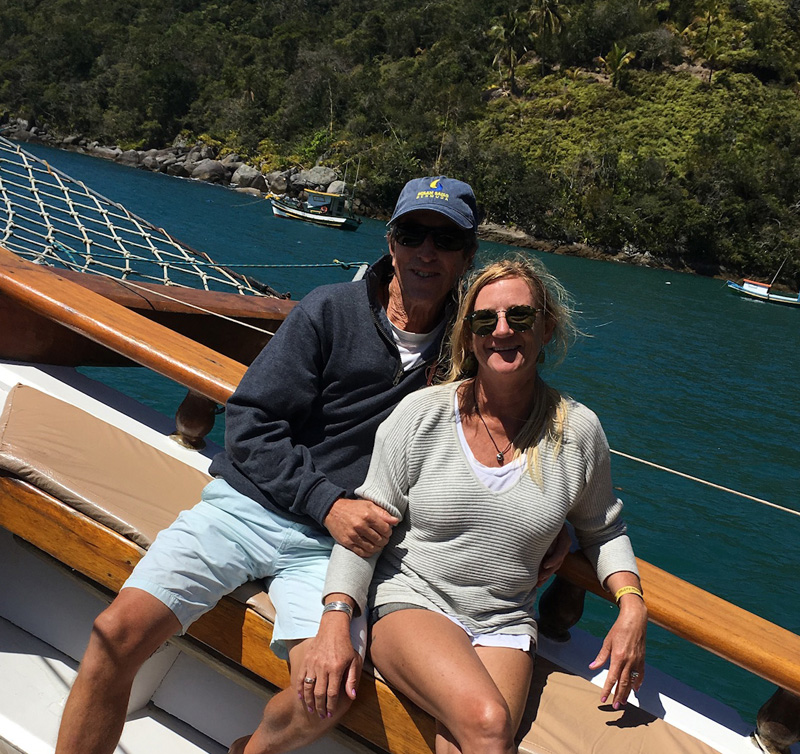 "The company is also focusing on their high end custom canvas projects. The commencement of several large international marine canvas projects requiring impeccable detail to old world craftsmanship, which Steve has mastered, are underway."
"It has been a pleasure working with Doyle for the last 32 years" stated owner Steve Hollis "we have developed many professional friendships over these past three decades and we are looking to continue developing many more with the diverse manufacturers out there.
"We are excited for 2018 and look forward to providing more products that are tailored to our customer's unique needs."
More information about Ocean Sail products and services can be found online or by following Ocean Sails on Facebook.
Read More About