The Bermuda Youth Chess Team is now only 9 days away from participating in the 2018 CARIFTA Junior Chess Championship in Paramaribo, Suriname.
Niccolo Walrond, Connor Outerbridge, Dimitri Gontcharov, Tristian Robinson and Ryne Cash will be competing in the under 20, under 16, and under 12 age categories against top players from around the Caribbean.
A spokesperson said, "The 5-player squad have been sharpening their opening theory and chess tactics over the past 3 months with training from members of The Bermuda Chess Association [BCA].
"We have some very talented and passionate players representing the island and they have been working diligently to prepare for the tournament. We are very proud of them all, regardless of what their individual results will be."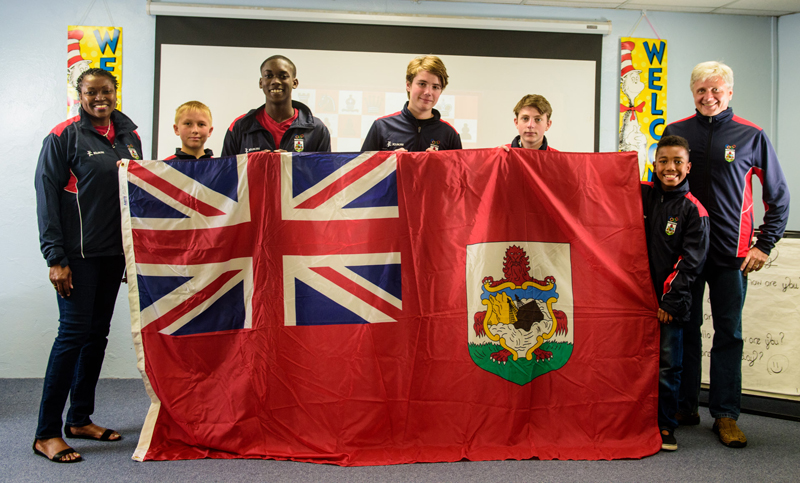 "The seventh staging of this annual competition will take place from March 29th- April 3rd and will consist of seven rounds of play over the course of four days. Many people don't realize just how demanding chess can be, not only on the mind, but the body as well.
"The participants will have to play two games per-day, for three days in a row. Considering that games can last for more than 4 hours each, you can see how chess tournaments can quickly become a draining affair.
"This will represent the first time Bermuda has sent a contingent to represent the island in chess at CARIFTA, and the BCA considers this to be a major step in the right direction for chess in Bermuda."
Bermuda Youth Chess Team training: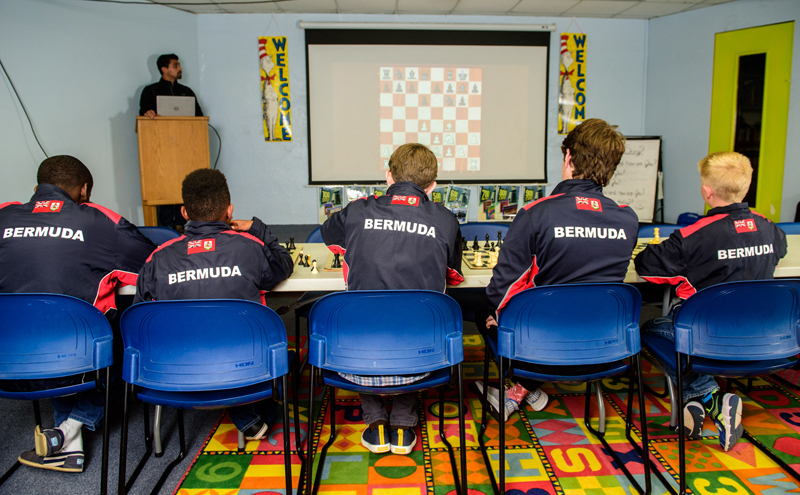 "For those members of the community who wish to meet and support the team, the BCA will be hoisting a small send-off party for our players at the aquarium [BAMZ] on Saturday, March 24th, from 6:00pm-8:00pm. Light refreshments, a cash bar, as well as appetizers, music, and casual chess games will be made available to the public.
"The BCA would also like to take this opportunity to thank our many sponsors and supporters, whose time and financial assistance have made this all this possible for our young players: The Ministry of Sport & Recreation, FIDE Development Commission, The Bermuda Olympic Association, The Bermuda National Youth Library, Flying Colours, Flags of Bermuda, Bermuda Aquarium Museum & Zoo, and Bermuda Gas."

Read More About