All hospital operations are running as normal tomorrow, however BHB is reminding people to be aware of which roads will be closed on Saturday [Apr 28] during the triathlon, in case they need to travel to the hospital.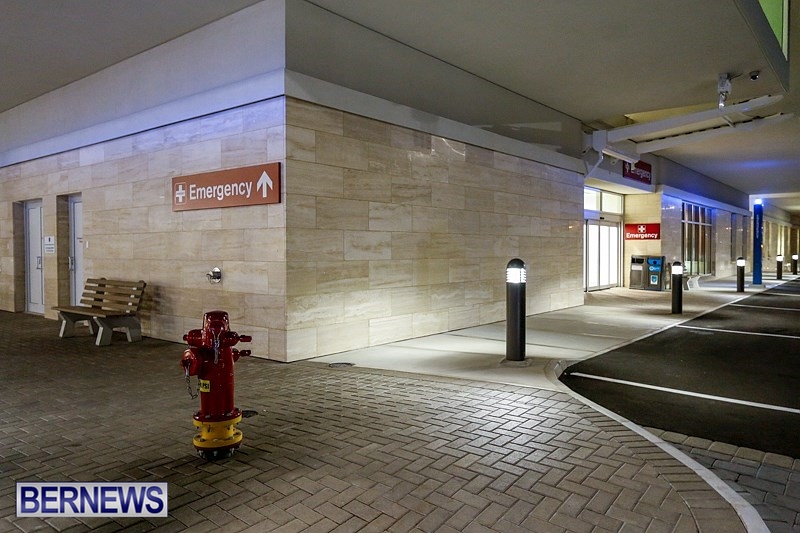 A BHB spokesperson said, "Bermuda Hospitals Board today reminds people to be aware of which roads will be closed on Saturday 28 April during the World Triathlon Bermuda and how public transport is being impacted in the event they need to travel to King Edward VII Memorial Hospital.
"Hospital operations are running as normal throughout race day, but getting to the hospital will be impacted.
"There will be no buses travelling past the hospital on Point Finger Road. The closest bus stop will be on South Shore near the Point Finger Road entrance.
"For drivers of bikes and cars, access to Point Finger Road and Berry Hill Road will be via South Shore and Middle Road only until noon while Trimingham Road is closed. For the whole day, access to and from Hamilton will be from the north.
"People who are at the event or who live in the City of Hamilton or Pembroke should be aware of how they would get to KEMH should they experience a family emergency."
Dr Roslyn Bascombe Adams, Deputy Chief of the Emergency Department, comments: "We just want people to be prepared. Some people will still need to come to the hospital for services on Saturday and they will have to navigate the road closures and public transport changes.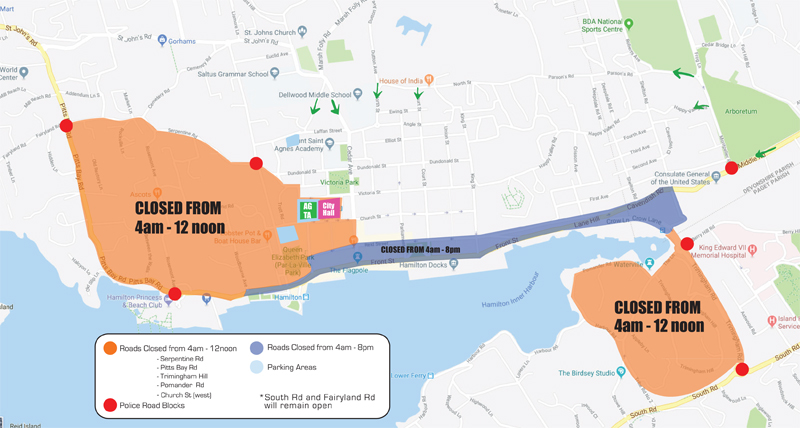 "We are also concerned about people experiencing an unexpected emergency, whether sudden illness, accident or the onset of labour. They will have little time to think about alternative routes and we don't want them having a longer journey than needed because they don't know which roads are open.
"A lot of travel information has been released to the public about the event this week. By being aware of the road closures in advance, people will know what route they need to take to KEMH. The Lamb Foggo Urgent Care Centre will be also open as usual on a Saturday from noon to Midnight."
There will be significant road closures on Saturday to facilitate the triathlon and you can see maps/info on that here, the police traffic advisory for Saturday here, all our coverage of the World Triathlon Festival Weekend here, and our ongoing live updates here.

Read More About