People's is getting set to launch a pop-up shop that will offer carnival-themed goods to customers ahead of the Bermuda Heroes Weekend.
A spokesperson said, "The pop-up shop will be an in store carnival section tailored to meet all of our customers' needs regarding carnival accessories, including fanny packs, face gems, pasties, make-up, stockings and shoes.
"We've sourced all of the top selling brands and aim to be a one stop shop for carnival items that would normally need to be ordered in."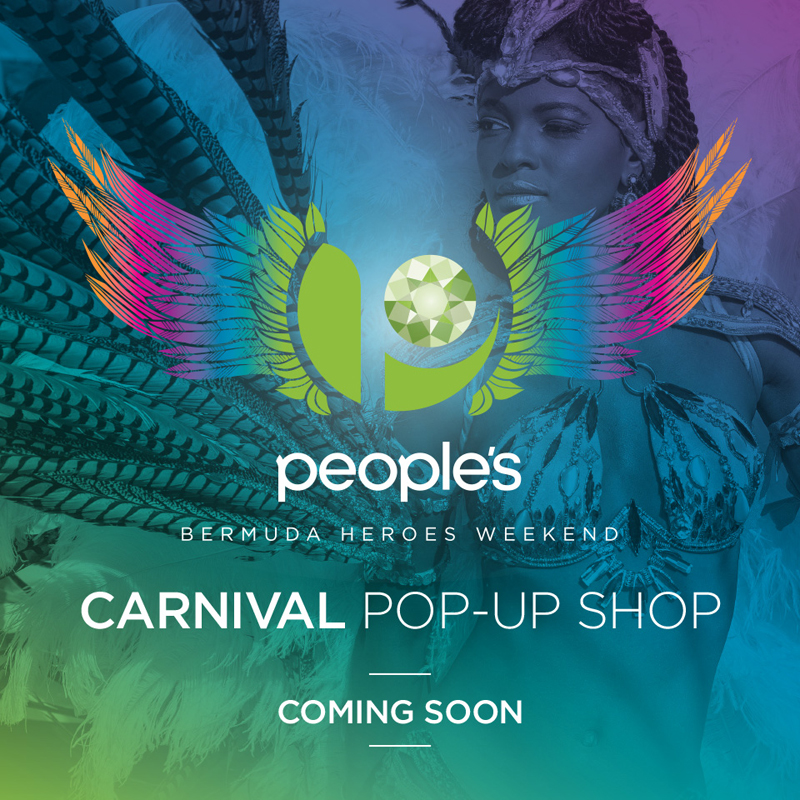 "Brands available in store now include Carnivalista; Glitzy Pumps; Festival Face; Island Vixen Face Gems; Micles Tights; Moon Make Up; and Iridescent Fanny Packs, with Carnival Kicks coming soon.
"We will also be showcasing one or two of Nova's costumes as well as be a registration location for the band.  Our aim is for a full launch by April 23rd, however as previously mentioned, the items listed above are available now."

Read More About