Continuing their support of Bermudian music, Digicel have announced their sponsorship of Intense, Bermuda's premier carnival experience. Led by DJ Rusty G Intense is the official band for TeamSoca.com and Vibe FM, and is one of eight bands participating in the Heroes Weekend Parade of the Bands on June 18th.
He will be joined by local Soca artists Tan Zaoui, Ryan Swan and Karthika Griffith as they bring their unique Soca sound to the parade. The theme for Intense is Fire and Ice which will see band members don fiery red and cool blue costumes for the parade route which finishes at Clearwater Beach.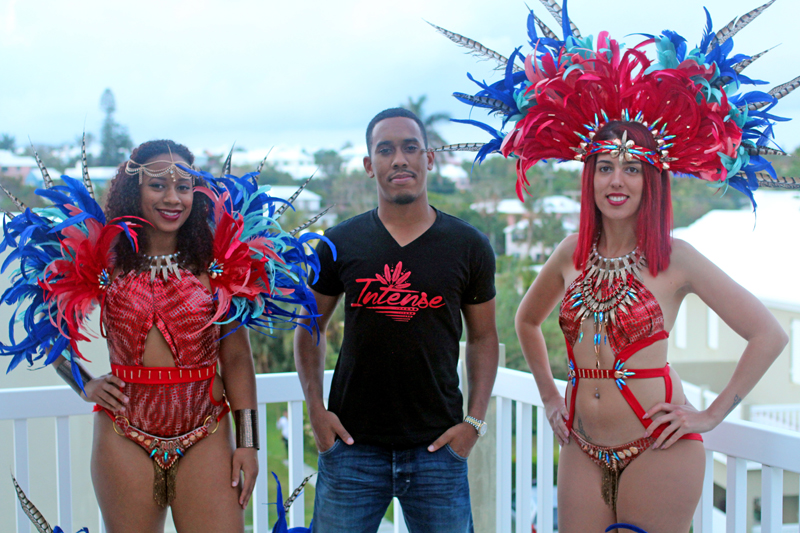 "It was an obvious fit for us to be involved with Rusty's band over Heroes Weekend. We've had a partnership with him for several years and this is a natural extension of this relationship," explained Julian Burton Digicel & BTC Commercial Director. "Plus we're excited to be launching our own music streaming app with more details very soon."
"I'm delighted to have Digicel on board with Intense as it promises to be one of the highlights of the weekend and no doubt all of our Masqueraders will have a truly unforgettable experience," added DJ Rusty G.

Read More About
Category: All, Entertainment, Music