A new Computer Science 'A' Level is to be taught in Bermuda – helping to open more university doors for students who want to pursue a tech-related degree.
Saltus Grammar School offers AP exams in the subject, but from September the extra qualification will be added as the school looks to expand the work it does with students with a shift in emphasis from ICT towards things like computational thinking and coding.
Kamini Mahendran and Jeanette Patterson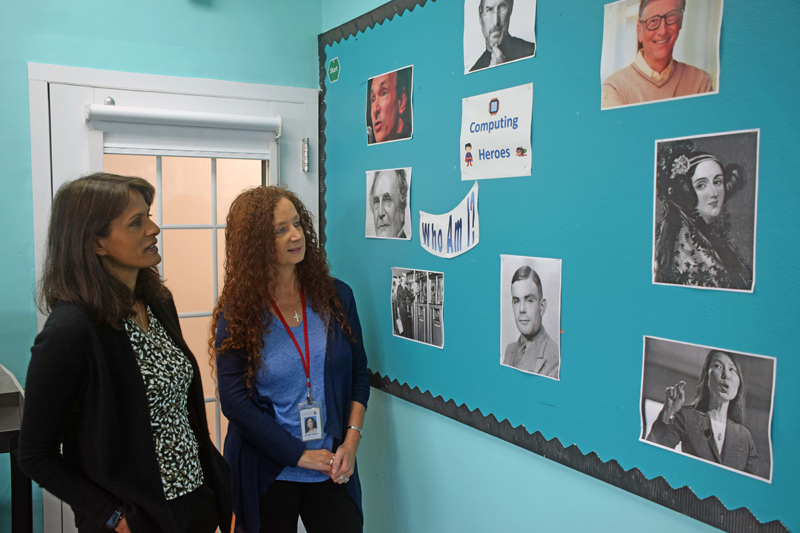 Jeanette Patterson, Head of Computer Science at Saltus, said Computer Science 'A' level was new in the UK – previously it was just called Computing but changed to a more rigorous syllabus as the Government saw the importance of the subject over ICT.
"We have a very comprehensive approach, this is not about an add-on to other courses, this is a full computing curriculum. At GCSE and AP, and soon the 'A' level, we are teaching students about professional computer languages and how to be part of a development team.
"This year we are offering an AP exam and in September we will be running the 'A' level as well so that students become very competent programmers, but also have knowledge of the underpinning theory. It also gives much more scope in applying for US, Canadian and UK universities."
Year 9 girls helped Years 5 & 6 girls with coding and spoke to them about computational thinking concepts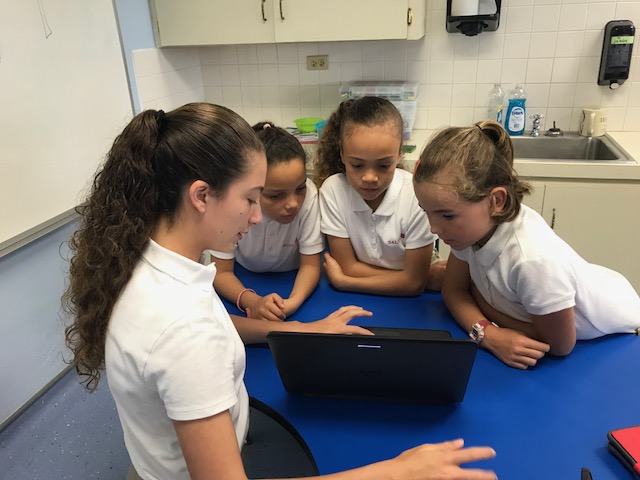 She added: "We are guiding students to higher level computing; we are increasing their skills to use professional standards such as Java and C#."
Ms Patterson was previously in charge of ICT at Saltus from 2001 to 2004 and came back 2017 to help ensure a shift from ICT to Computer Science. She is a computer science specialist and has taught the subject for more than 25 years in a range of settings including further education and schools.
In the UK, Ms Patterson has helped many schools transition from ICT to Computer Science and ran a regional center, based at Newcastle University, for a government backed organization, called Computing at School, which focused on promoting and supporting excellence in computer science education which involved heading up a team of 15 Master Teachers helping to train people in teaching computer science.
She was also Faculty Lead for Computing at King's Priory School, in Tynemouth, as well as examiner and trainer for AQA exam board and the UK National STEM Centre.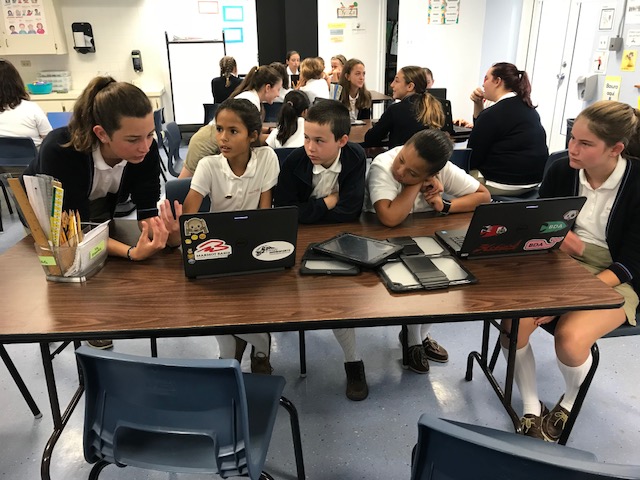 She is part of a team which includes Kamini Mahendran, a professional programmer with vast experience in private industry and education – before Bermuda, Ms Mahendran had been teaching Computer Science and ICT in the UK for six years and then in Rio de Janeiro for four-and-a-half years.
"In my previous career I also worked for a start-up company which provided network and internet management software. I was one of the earliest developers to be hired after the original programme creators. The company were later bought by IBM for $865 million.
"I managed the desktop team as well as being the lead developer. I created the bulk of the company's first windows desktop application and I was then responsible for the design, development and maintenance of the suite of desktop applications for company's flagship programme, written in C and Visual C++ and SQL.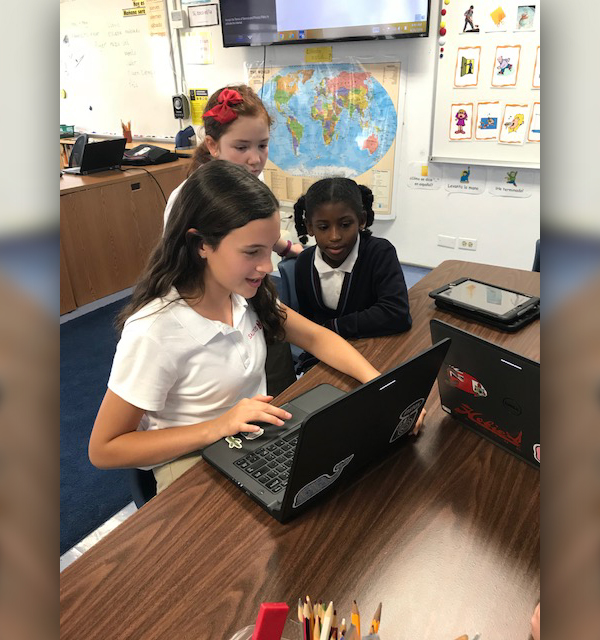 "I worked with in-house consultants to gather requirements for each version of the product. I also worked with customers around the world, visiting them on site to discuss the more technical implementations. The company had an international client base consisting of large, multi-national corporations, financial institutions, government organisations and Internet Service Providers.
"More recently, before arriving in Bermuda, I worked in California to advise on the product and organisational structure for a start-up specialising in biometric and NFC patient identity within medical institutions."
Ms Patterson added: "Adding the 'A' Level is very important, and I think computer science helps make well rounded children who have resilience and are enthused. It also means we can produce home-grown talent. We have this talk about creating a tech hub in Bermuda, well we should be able to produce the local talent for it."

Read More About
Category: All, technology