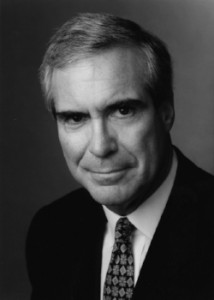 Envelop Risk, a global specialty cyber insurance analytics and underwriting firm, announces that industry veteran Brian O'Hara will be appointed to its Board of Directors, effective as of May 31, 2018.
O'Hara is the former Chairman and CEO of XL Capital Ltd, now XL Group. O'Hara joins Envelop's distinguished board of directors and management team that combines global leaders in Insurance and technology.
"Brian's extraordinary leadership as an executive and director transformed the insurance industry," said Jonathan Spry, CEO of Envelop Risk.
"He is an outstanding addition to our Board, and we will benefit greatly from his domain expertise and counsel.
"Brian has helped form the excess casualty market back in the '80s while the market was hopelessly unprofitable. Cyber risk has parallels to the casualty markets of the '80s in it's esoteric nature and growing demand. We will immensely benefit from Brian's experience in building XL Capital from scratch."
"I am honored to serve on the Envelop Risk Board of Directors," said Brian O'Hara. "Envelop Risk is transforming the cyber insurance and reinsurance market through its innovative AI-based technology that addresses the complexity of cyber risk to more effectively quantify risk and tailor products."

Read More About
Category: All, Business, technology