On Friday, June 22nd, Family Centre will host their Lip Sync Battle event at the Hamilton Princess to raise funds for its critical Counselling Services.
"The incredible Patrina 'Powergirl' O'Connor will act as MC, as star judges DJ Chubb from Vibe 103, comedian Nadanja Bailey and Hott 1075 radio host, Nikita Robinson, provide 'American Idol style' commentary after each performance," the Family Centre said.
"Guests will be given five voting tokens when entering the event which they can assign to their favorite team and additional tokens will be available for purchase by those who want to ensure that their top choice wins!
"The event begins with a complimentary reception at 6:30pm in the Harbourview Ballroom with the show starting at 7pm. Further food and beverages can be purchased throughout the evening. All funds raised go directly towards supporting free Counselling Services for children and families in Bermuda.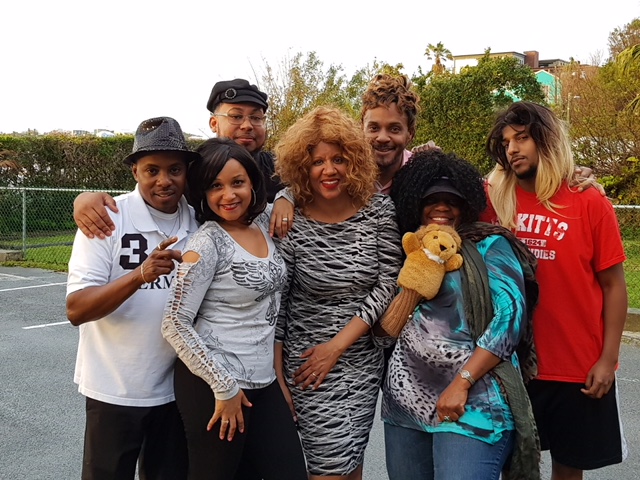 "Those unable to make the event can still get involved! Teams are listed here and get one vote going into the event for every $25 they raise in advance online. If you want your favorite team to win, make sure you go online and vote today."
Martha Dismont, Executive Director of Family Centre, stated, "We are so grateful to One Communications and Butterfield Bank for sponsoring this unique and fun-filled event and to each of the six teams who will battle it out on stage on June 22.
"Thank you, also, to Lindos Group of Companies for helping us to market the event. All funds raised will go towards our vital Intensive Counselling Services which supported 147 families in need in 2017 alone. We encourage everyone to go out and get a ticket and join us in cheering the teams on – anyone who came last year knows that this is an event filled with laughter and surprises and is not to be missed!"
Schereene Outerbridge of One Communications said, "Family Centre's Lip Sync Challenge is always a great way to gather people together to enjoy a night out, while raising funds for programs integral to families across our island. One Communications is proud to be a sponsor of this highly anticipated event for a 3rd consecutive year.
"We're looking forward to seeing new and familiar faces, both on-stage and in the audience. This battle is bound to be one of the highlights of the summer and we are truly happy to support Family Centre's unwavering efforts in the community."
The six teams include XL Catlin, Argus, Bermuda Fire & Rescue Recruits, Department of Corrections, Arch Re and Bermuda Business Development Agency. A few special guests are lined up to perform as well.
A spokesperson from the Bermuda Business Development Agency said, "The BDA is looking forward to defending our victory in the last Family Center Lip Sync Battle. Our team enjoyed rocking it on stage—and also helping backstage with the event's production. We appreciate this is a very worthy community cause and we're delighted to take part again to raise funds and awareness. We're asking all our friends, fans and stakeholders to join us and pledge their support!"
Tickets are available for adults only and can be purchased at www.ptix.bm.
Read More About
Category: All, Entertainment, Music