Premier David Burt welcomed Mr. Mustafa Ingham, a young Bermudian sailor, to the Cabinet Office.
Premier Burt stated, "It was great to meet this young Bermudian who is a role model for Bermuda's youth. He is the first enrollee in the Volvo Ocean Race Academy.
"Through hard work and determination he passed rigorous exams and maintained an intense physical training programme. At the same time, he worked long hours for the shore team of Turn the Tide on Plastic all while traveling the world.
"The Government of Bermuda is pleased to sponsor Mustafa as a sport tourism ambassador. On behalf of the people of Bermuda, I wish him continued success."
Glenn Jones, BTA; Mustafa Ingham; Premier David Burt; Minister of Social Development and Sport Michael Weeks and Mark Berry, XL Catlin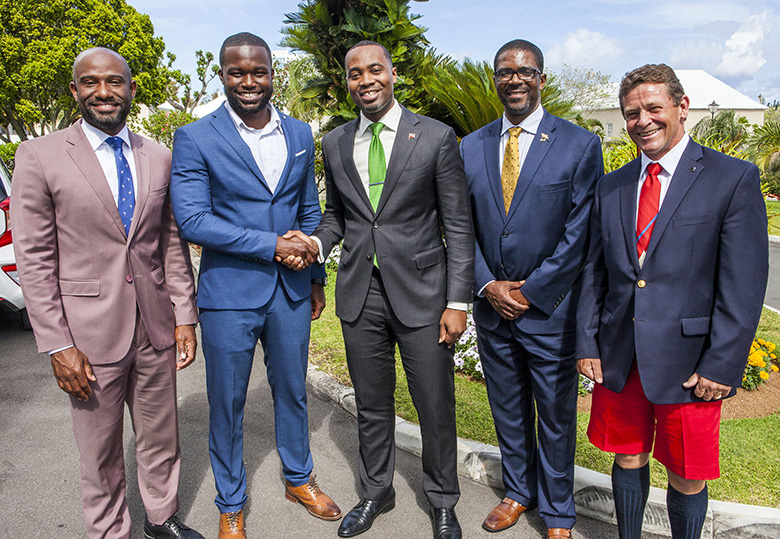 Premier David Burt, Mustafa Ingham and Nori Latham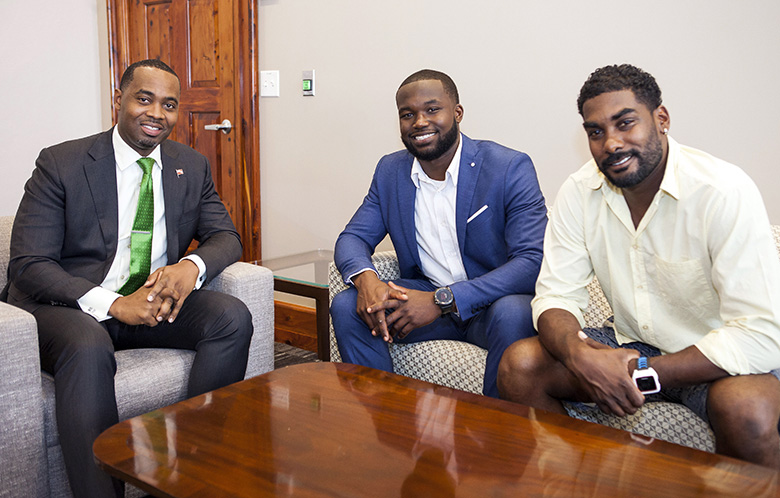 Mustafa Ingham and Premier David Burt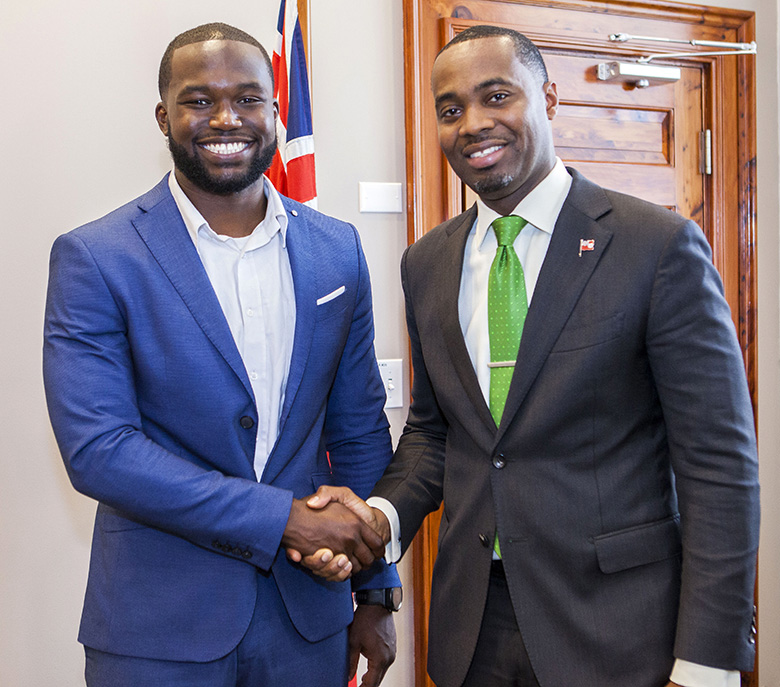 Read More About