[Written by Glenn Jones]
Three years ago, I knocked on the door of complete strangers and I'm still not entirely sure what motivated me to do it. On the other side of the door was Mustafa Ingham and his family – his mother, his grandmother.
They invited me in warmly and I waited apprehensively on the couch. My mission was to convince an 18-year-old young man who had never met me before that he should take my advice. Maybe I should have been more confident that day because, in hindsight, knocking on that door turned out to be a very proud moment.
Photo courtesy of Beau Outteridge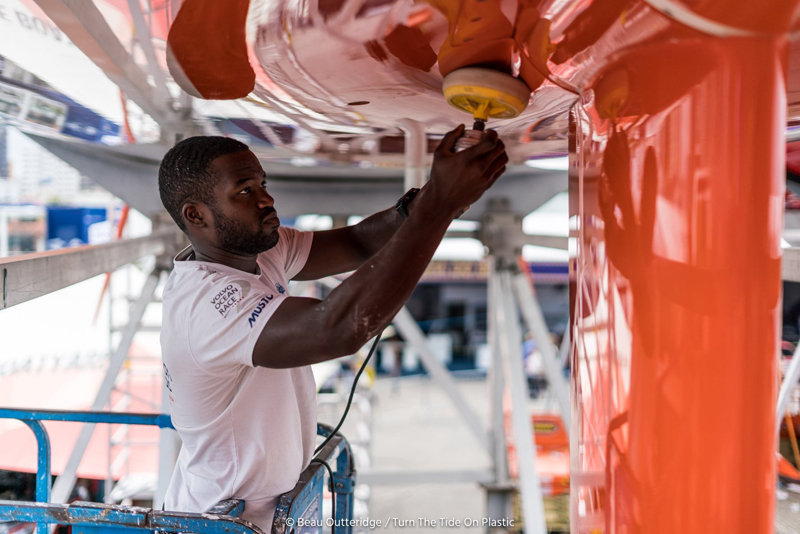 In 2015, ahead of the 35th America's Cup in Bermuda, I volunteered for a committee tasked with creating Team BDA to compete in the Red Bull Youth America's Cup.
I don't know much about sailing, but I can sniff out opportunity with the best of them. This was a whopper! I didn't want any able young person in my community to miss it. That's why I agreed to be the communications representative for the Team BDA start-up committee. My audacious mission was to articulate the scope and scale of this sports opportunity to my country's young people, particularly those who were not sailors.
With a lot of help, I devised a message and casted it across Bermuda. The results were good; the applications flowed in. Still, I thought we could do better.
I picked a couple of athletes from the early applicant pool who had little or no sailing experience and contacted them. One was Mustafa Ingham. My strategy was to share his story and hope other young people would see themselves in that story, be inspired to try out for Team BDA like Mustafa did.
Photo courtesy of Leonard Williams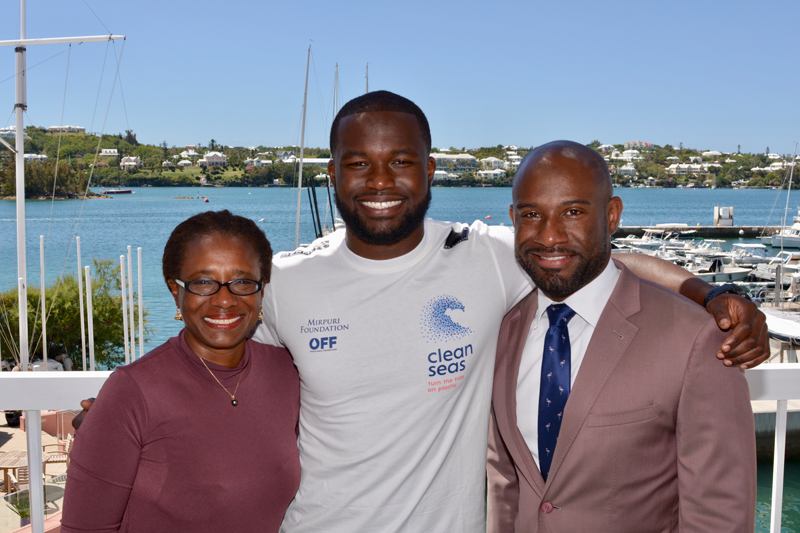 Fortunately for me, Mustafa was eager to help get the word out and I was thrilled because he was exactly the kind of unlikely-to-sail teen I hoped would respond to our outreach. Athletic, Berkeley-educated and raised by a single mother, Mustafa actually reminded me of myself [save for the athletic part]. The more I got to know him, I remember thinking: I hope we get 100 Mustafas to apply.
On more than one occasion though, Mustafa didn't follow through on his promises – didn't return calls, didn't show up when he said he would. It was enormously frustrating. That frustration drove me to knock on his front door.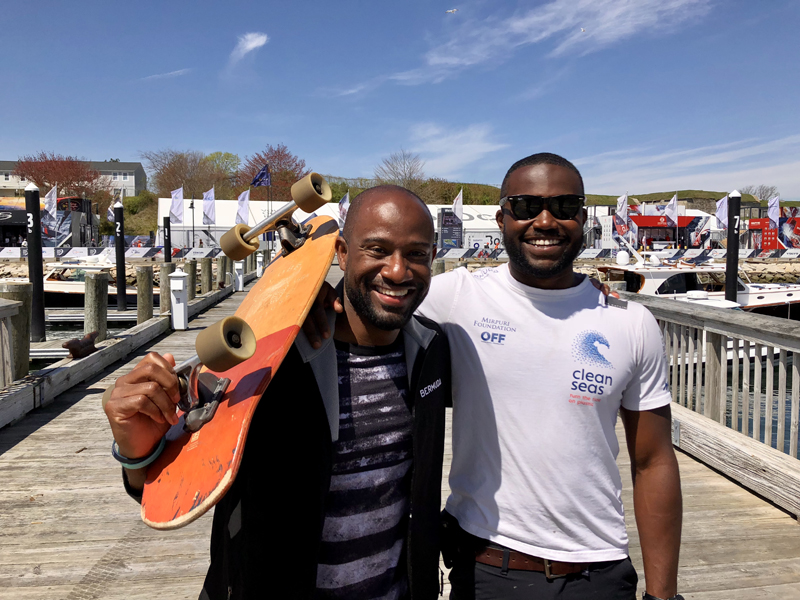 I made my pitch, but I listened as much as I talked that day on the couch. I learned it was the pursuit of a mechanic certification and the need to make money that took priority over my frivolous pestering. I understood his position totally. He saw what I put in front of him as a distraction from the bills that needed to get paid and the household he needed to help support. As I listened to him, there was something else.
Anyone who meets Mustafa is hit clean between the eyes with the genuineness of an affable, articulate, full-of-promise young man. It's as infectious as it is inspirational. From his smile alone, something shines from Mustafa like a beam from a lighthouse. You have felt it too; the whole country has.
Answering the day opportunity knocked turned out to be the easy part for Mustafa. And if my door knock hadn't motivated him, his family would have. Mustafa has a no-nonsense support system to propel him forward. However, not the knock at the door nor the will of his family can take credit for what came afterward.
Mustafa has worked indescribably hard to earn every inch of his mammoth progress over the past three years. This is the reason, more than anything else, I'm in awe of him: his journey is uncharted, his accomplishments are hard fought. But that hasn't pushed him off track, it hasn't even slowed him down. He's successful in spite of it all and at a mind-boggling pace. And at just 21, he's not done yet.
Aren't you excited to see what happens next? I am.
- Glenn Jones is the director of strategy and corporate communications at the Bermuda Tourism Authority. XL Catlin and the BTA sponsor Mustafa Ingham in the Volvo Ocean Race Academy.

Read More About