In the third in a series of profiles of netball players who will be a part of the team representing Bermuda in the USA Netball U21 International Development Series being held in Fort Lauderdale, Florida from July 23 to 25, we spotlight Kaylee Lema, a 16-year-old who plays in the Wing Attack and Centre positions.
Special Thanks: I would like to thank my Mother [Patricia Lema], my sister [Kayjuna Lema] my Godma [Andrea Wright] and all my coaches.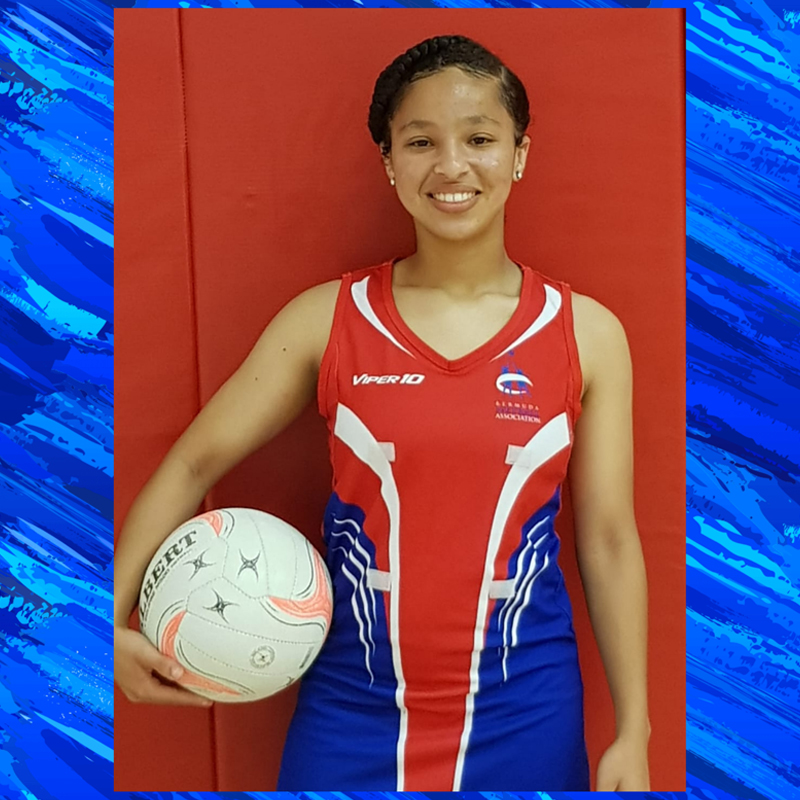 1. How does it feel to have been selected for the squad?
I feel both honoured and humbled to have been selected for the U21 Bermuda National Squad
2. How will you prepare for the competition between now and July 21st?
I will prepare for the competition by ensuring I continue to train just as hard as I did to the make squad. Having a proper diet, do extras on my own time as well as watching previous games to mentally prepare myself not only on how the opponents play, but looking/picking out things I can improve on and find new moves that I can implement into my game play to be more effective.
3. When did you start playing netball and what prompted you to start?
I started playing netball when I was 8 years old. What prompted me was my mother telling me that she use to play netball and how it was a really nice sport for females to get involved in.
Then she got my older sister [Kayjuna] involved to play the sport at a young age. Going to see my sister play inspired me to follow in her footsteps which resulted in me exceeding her standards.
4. Do you feel the sport of netball gets enough support from the local community?
No, I do not feel like the sport of netball gets enough support from the local community because everyone diminishes the sport and all the hard work that goes into this recreation, as well as any other sport.
5. What are ultimate goals in life, both on and off the court?
My ultimate goal on the court is to win the tournament  But whether we win, lose or draw I hope to grow from this experience not only as a better player, but also as a positive role model for younger generations. My ultimate goal off the court is to become a young Bermudian Spanish Teacher.
6. If you had to, for some reason, have one non-netball player on your team, like a local politician/entertainer/public figure, who would you choose and why?
I would choose the Bermuda Gombeys because they have so much energy and spirit which is required for the sport of netball.
7. Which Bermudian athlete, coach or sporting figure do you admire most and why?
I admire Tanika White as a coach because she has a beautiful personality and she gives good constructed criticism in a respectful manner.
I also admire her work ethic when it comes to the sport of netball especially in games with her game face always on ready to demolish the opponents and never anyone friends on the court because she fights to win for her team. I like this about her because she's determined and a go-getter.

Read More About