Genevieve Lau and Thomas Evans concluded represented Bermuda in the World O'Pen Bic Sailing Championships in Spain.
The event was held in Arenys del Mar, near Barcelona, and the pair competed with sailors from all over the world.
Conditions were difficult for competitors with very light winds, which meant that many of the sailors were unable to complete the races in the time allowed.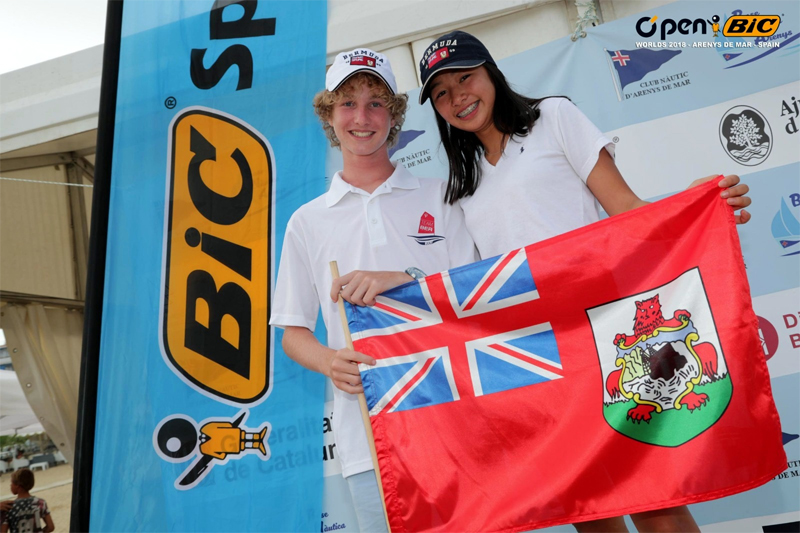 Lau finished 18th overall and was the 4th female in the Regatta, while Evans gained ground on the final day to finish 116th overall.
Both youngsters will resume training here in Bermuda in September in preparation for the next series of O' Pen Bics events.

Read More About