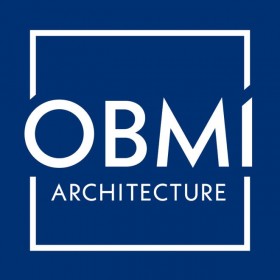 OBM International [OBMI], the global architectural firm which was launched in Hamilton in 1936, recently unveiled their new look, "reflecting the firm's commitment to timeless design."
A spokesperson said, "OBMI is one of several companies in Bermuda that have recently updated their brands including Skyport, One Communications, and the Bermuda Civil Aviation Authority. The redesigned brands seem to correspond with the 2016 relaunch of the Bermuda Tourism Authority [BTA] designed to attract new audiences to the island.
"OBMI's new visual identity parallel's the BTA's own efforts to adopt a modern, edgy style that will appeal to today's luxury seeks, and draw in younger demographics while remaining strong amongst the firm's traditional audiences.
"Although the updated OBMI corporate logo has a distinctively modern feel, it also pays homage to the firm's rich history retaining the respected blue box exuding the classic confidence. Preserving the box was critical as OBMI considered an updated design. Preserving the box was a critical component ensuring the new identity reinforced the firm's commitment to authenticity, strength, and heritage.
"The modern elements of angled, bold lines are paired with the classic styling of the rich blue box to create visual interest, expressing the firm's focus on innovation, creativity, and design excellence."
"We are excited to be able to retain the richness of our heritage while taking this opportunity to present to the community a contemporary new look that will usher in our next 80 years in Bermuda and in the architecture industry," said Bermuda Managing Director, Colin Campbell.
"The refreshed brand will be found across all of the firm's collateral throughout firm's seven office locations in Bermuda, the Caribbean, the US and its newest office in the Middle East. Showcasing its new look the firm will continue to design bespoke private residences, luxury resort destinations and engaging urban areas around the world."
For more information, visit the OBMI website.
Read More About