On November 7 – 9 "we are back in court as the Bermuda Government has regrettably not accepted the constitutional ruling of Chief Justice Ian Kawaley," activist Tony Brannon said.
Chief Justice Dr Ian Kawaley ruled in favour of same sex marriage in June of this year, with the judgement saying that the provisions of the Domestic Partnership Act that serve to revoke same sex marriage rights are invalid.
Same sex marriage was initially legalised in Bermuda following a Supreme Court decision in May 2017, however the Domestic Partnership Act  passed in Bermuda's legislature last year which created domestic partnerships and restricted marriage as between a man and woman, with the DPA taking effect on June 1st of this year.
A challenge to the Domestic Partnership Act was brought, with the Court ruling in favour of it on June 6th, and granting a six week stay to allow time for appeal.
Following that ruling, the Minister of Home Affairs Walton Brown confirmed, "We have filed an appeal in this matter. We look forward to having this matter heard by the court of Appeal."
The ruling two months ago was the second court ruling in favour of same sex marriage, meaning same sex marriage has been legal in Bermuda, then restricted, then had a court ruling to make it legal again, with that court ruling now being appealed.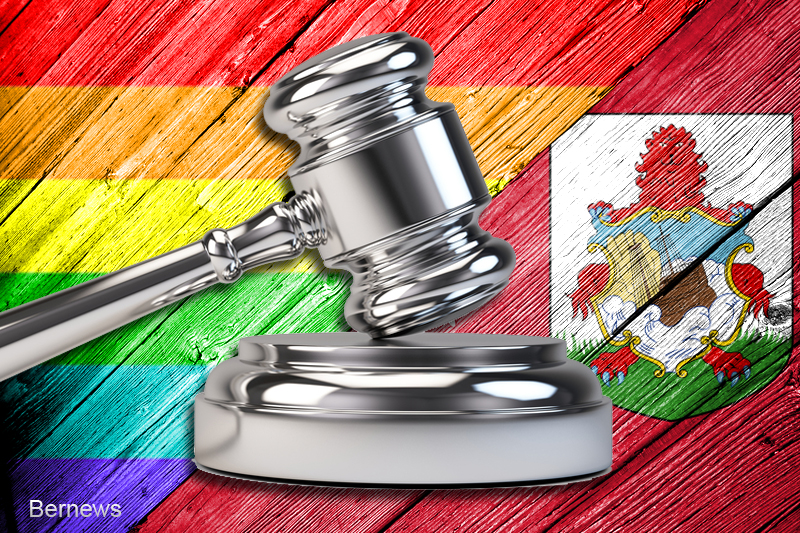 Mr Brannon said, "The politicians of Bermuda seem hellbent in denying equality for a minority. The cases [two] involving same sex marriage have been won in the Bermuda Supreme Court. To legislate inequality is indeed a disgrace and a complete affront for human rights.
He added the "right thing to do" to accept the court's ruling, and "appealing this just ruling in order to continue denying equality is "regressive."
When Government confirmed they filed the appeal last month, OUTBermuda, which served as a co-litigant in the original lawsuit, said they will join again with Roderick Ferguson, Maryellen Jackson and "many allies seeking to defeat the Government's appeal."

Read More About