Bermuda's Aaliyah Nolan scored twice as her University of North Texas soccer team recorded a 4-0 victory over Southeastern Louisiana.
The school's game report said, "Despite an unbeaten start to the year, North Texas head soccer coach John Hedlund had stressed to his forwards and midfield all week that they needed to improve the offense in order to get to the level he believes his defending Conference USA championship team is capable of reaching.
"Friday night versus Southeastern Louisiana [1-1] the Mean Green [2-0-1] did that as they rolled past the Lady Lions 4-0 at home.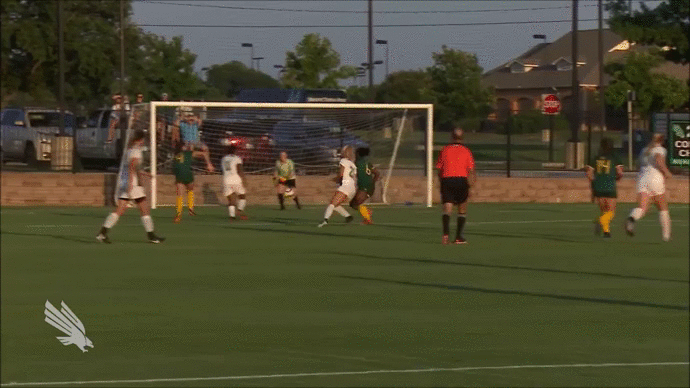 "UNT put the pressure on early with goals, something they hadn't done well in its previous two matches, and scored three in the first 30 minutes of the match. They converted on opportunities, another thing they struggled with in the first two matches, as they scored the three first half goals on just six shots.
"The Mean Green nailed the coffin shut in the 60th minute when Aaliyah Nolan netted her second goal of the match, third of the year, to give North Texas the 4-0 win."
"Nolan scored the second and fourth goals against the Lady Lions. It was the senior's first division I multi-goal performance. Nolan transferred from Navarro College after the 2016 season."

Read More About