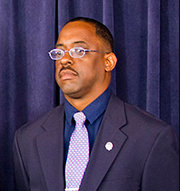 [Written by Don Burgess]
A 43-year-old man pleaded guilty to three sex offences involving a minor and will await sentencing in the new year after several reports have been conducted.
David Minors, from Sandys Parish, admitted to three of six charges involving a minor under the age of 16.
Mr Minors –  the former Government road safety officer – admitted offences including showing a pornographic photo and video to a young boy.
The other three charges he pleaded not guilty to, which included touching the child in a sexual manner, still lie on file.
The court ordered a social inquiry report and a psychiatric report, he was released on bail, and his next court appearance is scheduled for January 8, 2019.

Read More About
Category: All, Court Reports, Crime, News