At their recently held annual Long Service Award ceremony, Digicel & BTC recognized the contributions of their long serving staff. At the breakfast event, 22 staff were recognized for their achievements with a combined total of 485 years of service between them.
30 years: [L-R] Michael Dyer, Blaine Tucker, Frank Ming, Steven Burgess & Kirk Dill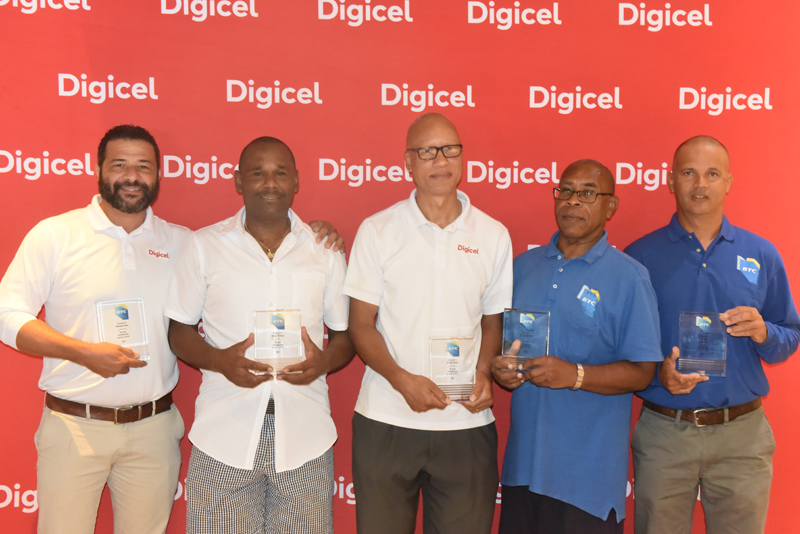 This year two employees reached the five-year mark while the longest serving member, Delvin Reily an outside Plant Cable Splicer, marked his 40th year with the company.
Dwayne Phipps, a service delivery universal technician, celebrated his 35th year while Kent Henry, Michael Dyer, Kirk Dill, Steven Burgess, Frank Ming and Blaine Tucker were awarded for their 30 years of service.
35 years: Dwayne Phipps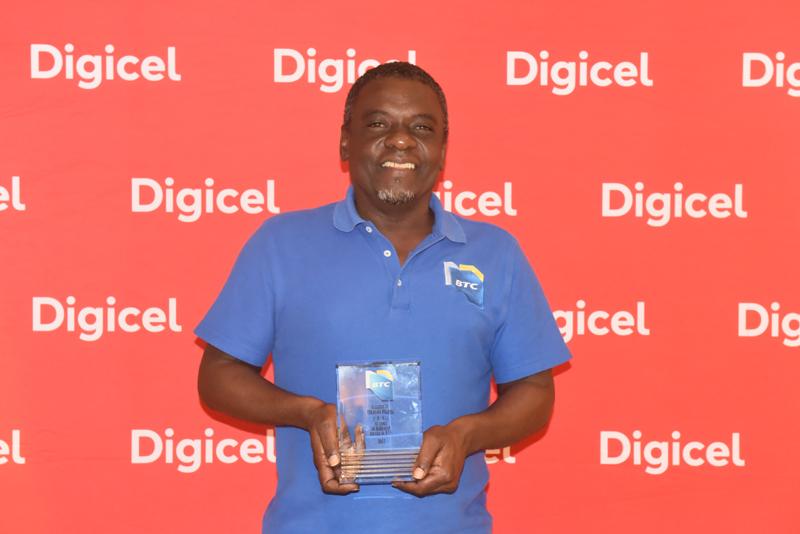 Speaking at the awards Digicel & BTC CEO Paul Stafford said, "It was humbling to stand in front of so many staff and present the awards on behalf of the company they have served so well.
"In such a fast paced industry it takes a lot of commitment, loyalty, patience and hard work to make it past five years and we are fortunate to have so many long-standing employees today."
40 years: Delvin Riley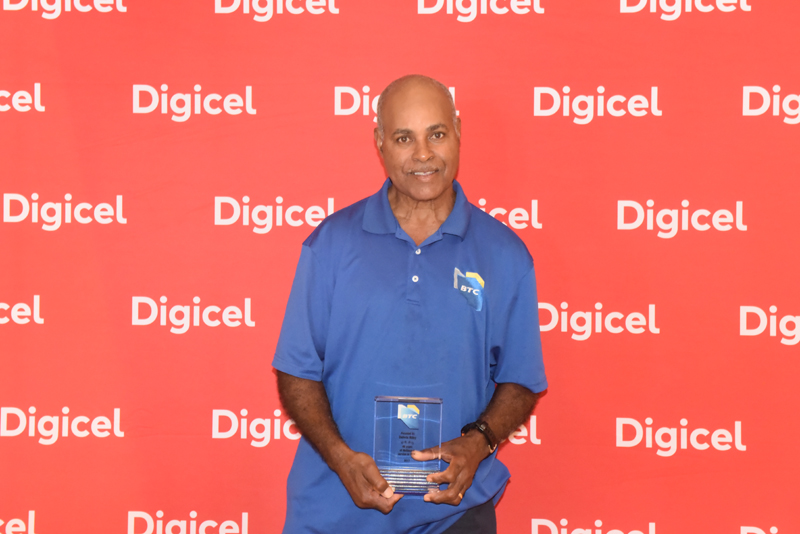 "Everybody within the company, from those who have been with us 40 years to those just starting out, should take a moment to reflect on the dedication, energy and passion they bring to the company and how they contribute to its achievements on a daily basis.
"It's important that we recognize our employees each year because in today's world not many people can point to such long distinguished careers with one company," he concluded.
Read More About
Category: All, Business, technology