[Christmas message from Premier David Burt]
Premier David Burt said, "There is always an atmosphere of excitement around Christmas; the same excitement the Shepherds experienced over two thousand years ago when Jesus was born. His birth symbolizes the very essence of this Season and in that familiar story, read in churches and sung in carols, we find hope, promise and peace.
"The traditions of this Season fill Christians, those of other faiths, and nonbelievers with joy as we look forward to the opportunity to spend time with friends and relatives. In Bermuda we have many traditions that make this holiday unique and truly special for each one of us. Many families enjoy a special dish made with love and attention while others marvel at the energy children find in eager anticipation of what might be under the Christmas tree. Some find their way to our beaches while other look forward to following our Gombeys throughout our neighborhoods.
"For some families Christmas will be a joyous time as many will celebrate their first Christmas with a new addition to their family, while for many there will be a sense of loss, as they remember the family who are no longer with them. In either situation of joy or sadness, the most important gift that we can give to our fellow man and woman is love.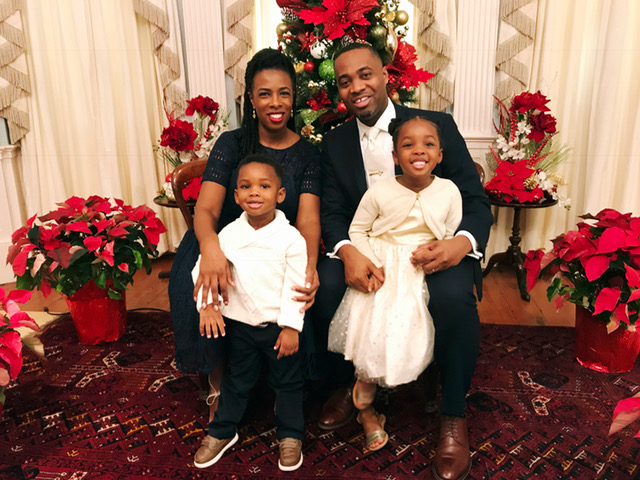 "Let us embody the spirit of the season in all days, loving thy neighbor, looking out for the sick and shut in, and extending the hand of friendship to those less fortunate – opening our hearts and homes to families who need assistance."
Mrs. Kristin Burt said, "Christmas in Bermuda is a wonderful time, and David and I are taking the opportunity to teach our children the joys of giving and sharing with others. Whether it at Seniors Luncheons, sharing meals with the hungry, or donating toys to toy drives, we encourage all families to give your time and share your blessings with those who may be less fortunate."
Premier David Burt continues, "A special part of this time of year is the opportunity to catch up with those students studying abroad and who are preparing themselves for careers here at home. Their diligence and the investment of their parents is inspiring and matches the hope and promise of the Season. We wish all of our students, both here and overseas, well. As 2018 draws to a close we can look back on this year with thanks that Bermuda was spared a hurricane and despite the many challenges our island faces internationally we continue to have a vibrant economy.
"There is a sense of expectancy in Bermuda and I look forward to 2019 and the promise that the New Year will bring. It will be another year of very hard work and Bermudians from all walks of life will continue to work together to build a better and fairer Bermuda.
"In the era of social media and communication devices which find their way from work to the dinner table, I urge you to take some time to disconnect from the virtual world and reconnect with your family, friends, and neighbors in the real world. As we enjoy this Holiday Season, whatever you plan to do, be safe, share love, have fun and please don't drink and drive. May God bless you and your family, and from my family to yours, Merry Christmas and a Happy New Year."

Read More About