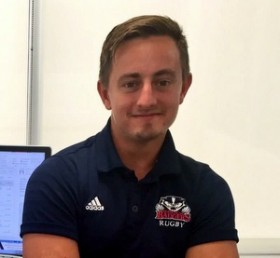 [Updated] The police have confirmed the death of 24-year-old Adrian Hassell following the boat crash in Sandys parish, and said the "powerboat operator was arrested on suspicion of piloting or being at the helm of a boat while impaired and later placed on police bail."
A police spokesperson said, "The Bermuda Police Service can now confirm the death of 24-year-old Mr. Adrian Hassell and extends sincere condolences to his family and friends.
"Mr. Hassell, believed to be a Sandys parish resident, was seriously injured when the private powerboat he was traveling in struck rocks near Lefroy House in Sandys parish around 4:40am Tuesday, January 1st [New Year's Day].
"Despite lifesaving efforts as he was rushed to King Edward VII Memorial Hospital via ambulance in an unresponsive state, Mr. Hassell was subsequently pronounced dead.
"The operator of the powerboat, said to be a 30-year-old man and another occupant of the vessel, said to be a 25-year-old woman, were also injured and transported to hospital for treatment.
"At last check this morning [January 2nd] the 30-year-old man was listed in stable condition in the Intensive Care Unit while the 25-year-old woman had been treated and discharged. Both are believed to be Smith's parish residents.
"The powerboat operator was arrested on suspicion of piloting or being at the helm of a boat while impaired and later placed on police bail.
"The scene has been processed by the relevant police personnel and the 18 foot vessel involved impounded pending further inquiries.
"The investigation into this fatal boat crash continues and the investigating officer is interested in speaking with anyone who may have seen or spoken to Mr. Hassell on the evening of December 31st [New Year's Eve], particularly at City of Hamilton establishments Dog House or Pickled Onion on Front Street – as well as anyone who may have seen or spoken to the friends he was with that night.
"Anyone that can assist is asked to please call Sergeant Mark Procter on 717-2077 or to make contact via his e-mail mprocter@bps.bm."
Update 1.34pm: Mr Hassell previously worked at the Bermuda Tourism Authority as an intern, and the BTA today recalled his work ethic and talent, and expressed their condolences to his family.
BTA CEO Kevin Dallas said, "Adrian Hassell's friends and colleagues at the Bermuda Tourism Authority are deeply saddened to hear of his untimely passing.
"During his time with us as an intern, Adrian's trademark was hard work. He put maximum effort into whatever task put before him and easily earned the respect of his more experienced co-workers.
"His work was so consistently of a high quality he was asked back to work with the team on more than one occasion and each time he made impactful contributions to the Bermuda tourism comeback.
"The same drive and passion in the workplace was also evident in Adrian's love for the environment and rugby. He also had an unyielding commitment to personal health and wellness.
"It is clear to us that Adrian was destined to be a leader in Bermuda's tourism industry; we are disappointed to know that more people in our community did not have the chance to benefit from this young man's bright light. We extend our sincerest condolences to Adrian's family and friends."
Update 7.50pm: Minister of National Security Wayne Caines said, "I join the community in extending my deepest condolences to the family and friends of Mr. Adrian Hassell.
"Whether by land or on the waters, we must use care and caution when operating all vehicles."
Minister Caines confirmed that he was briefed by the Bermuda Police Service on the investigation and awaits an update.
Read More About
Category: Accidents and fires, All, News