[Written by Gina Davis]
What are the odds of a young girl from Bermuda making it as a full time performing artist on London's main stage, the "West End?" Candace Furbert is Bermuda's dream girl.
According to the plot of DreamGirls, there's a story behind every dream. Candace's passion for musical theatre was sparked after travelling with Up With People.
Two years later she made her first appearance on London's West End stage in Book of Mormon. Since then, Candy, as she is affectionately called, performed in Shrek, as the voice of the Dragon, the Fairy Godmother, and as a cover for Mama Ogre. In DreamGirls, she appeared as first cover for the character Lorrelle Robinson, and second cover as Effie Smith.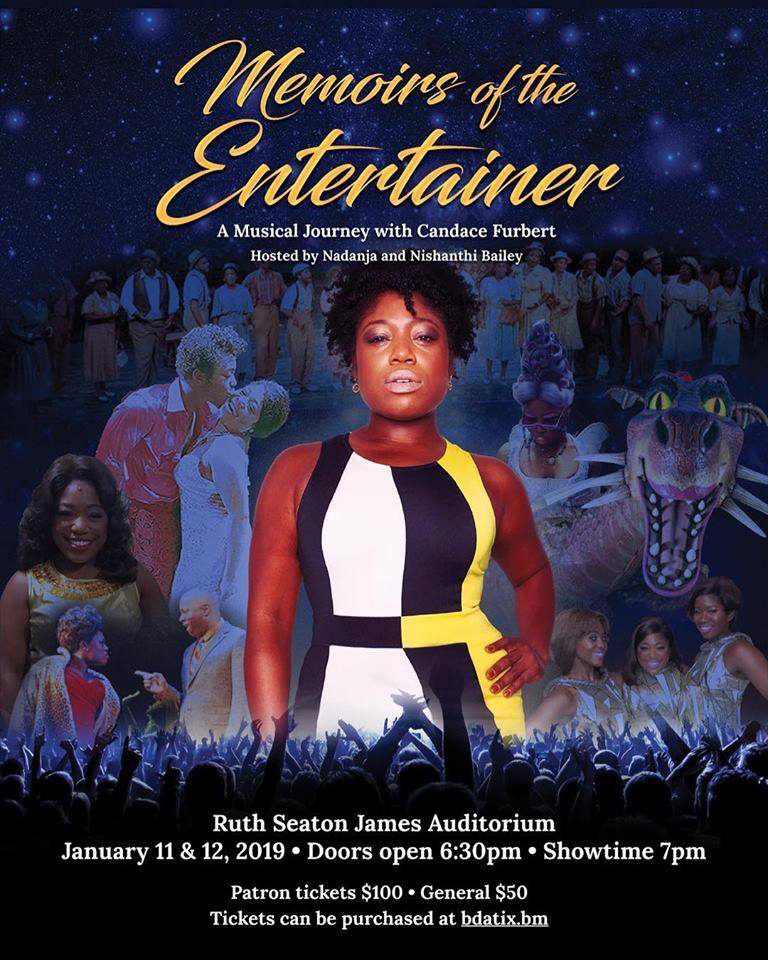 She is currently performing in Tina, The Tina Turner Story, as an ensemble swing covering several roles. In Bermuda she played the role of Celie in Troika's production of The Color Purple, and as Rafiki in Makeda Trust's presentation of a scene from Lion King.
Ms. Furbert said, "This is my story; this is Memoirs of the Entertainer. My goal is to take you into my musical world and my medical journey with the help of some amazing local talent who have been a part of my life and artistic journey on the island.
"It's been a long time coming and it's finally time to give the people what they've been asking for. I'm so excited to be putting on my first show in Bermuda, and also to be able to create a platform for new performing artists."
Her first show, Memoirs of the Entertainer, will take place on January 11th and 12th at the Ruth Seaton James Auditorium. Showtime is at 7:00pm
Memoirs of the Entertainer is backed by Bermuda's best band as an orchestra, The Wall Street Band. Other performers include United Dance Productions, Up With People, Shardae Lee – who recently starred as Dorothy in The Wiz – Lynae Smith DeRosa, Olivia Hamilton, Bermuda Dance Academy, and Sheila Smith.
Part proceeds will be going to different charities and organisations that have helped her get to where she is today. Candace will also be aiding young students as they work to fulfill their artistic dreams. Come out and support the people of the arts and let's sow seeds into the next generation.

Read More About
Category: All, Entertainment, Music, News