Earlier today [Jan 21], the Minister for the Cabinet Office Walton Brown officially re-opened the Perot Post Office, which recently underwent a series of refurbishments and upgrades.
During the occasion, the Minister also formally announced the relocation of the Bermuda Philatelic Bureau — which was  was previously housed in the Bermuda Post Office – to the Perot Post Office.
Minister Brown said today, "We view the Philatelic Bureau's relocation as a natural transition, as Perot Post Office is considered one of Bermuda's most iconic historical visitor attractions. We anticipate that this move will result in added revenue in the purchase of special edition stamps offered by the Philatelic Bureau."
Minister Brown cited the successful releases of a series of 2018 stamp editions as an indication of the popularity of philately.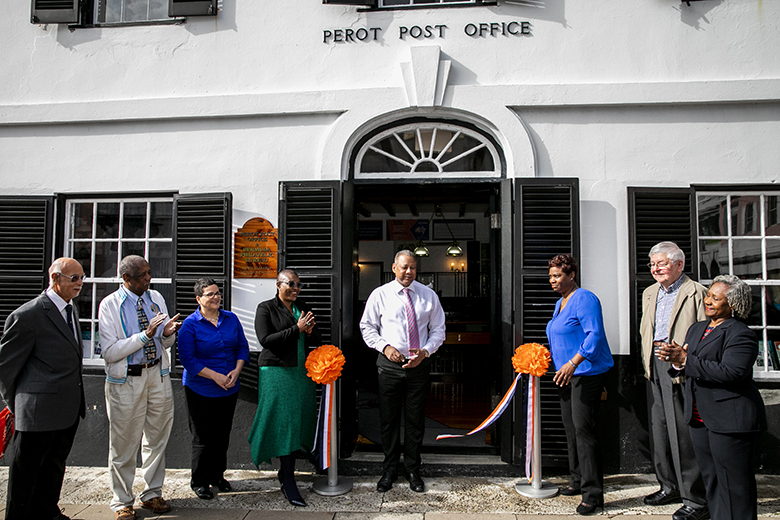 He said, "As an example, last year, the Bureau released three popular commemorative stamp series; in March it released the 50th Anniversary of the Bermuda Turtle Project; in May it released stamps commemorating the Royal Wedding of HRH Prince Harry of Wales to Rachel Meghan Markle; and in June, the Bureau issued a stamp series recognizing Bermuda's Cedar Handle Bags.
"We've found that individuals who engage in the popular hobby of collecting stamps do so because it represents a piece of history, and teaches and educates about art, culture, geography, the environment, science and technology, transportation, entertainment and more. So we expect that the Philatelic Bureau will prove to be a popular addition to the Perot Post Office."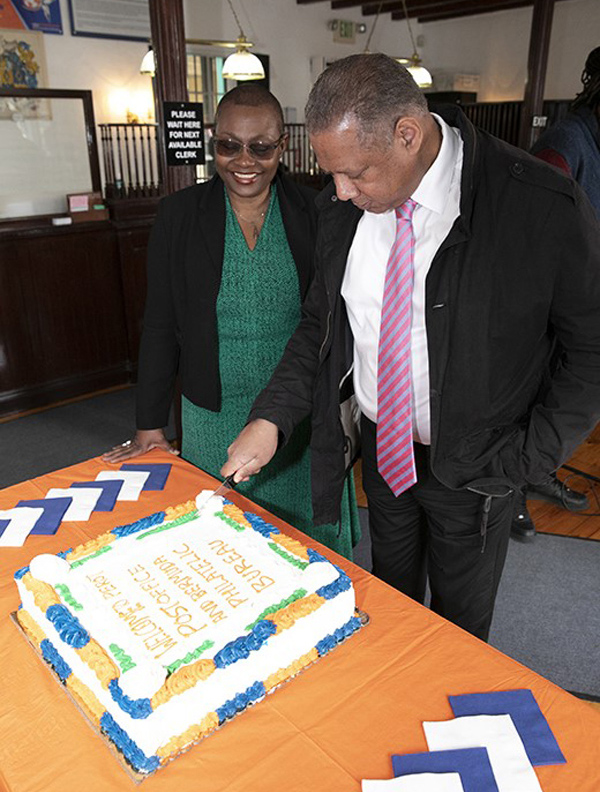 Apart from the historical links, Minister Brown notes that the move of the Bureau to the Perot Post Office is in keeping with the postal reform objectives of the BPO, which include the promotion of the Bureau's services. The Bureau will also be providing the services which are normally available at Perot Post Office in addition to their specialist services.
Minister Brown concluded, "Lastly, I want to stress that during the renovation period, we were extremely careful to ensure that the upgrades did not affect the historical building status of Perot Post Office. And we are pleased with the outcome, and are also pleased to officially re-open the Perot Post Office – with the new addition of the Philatelic Bureau."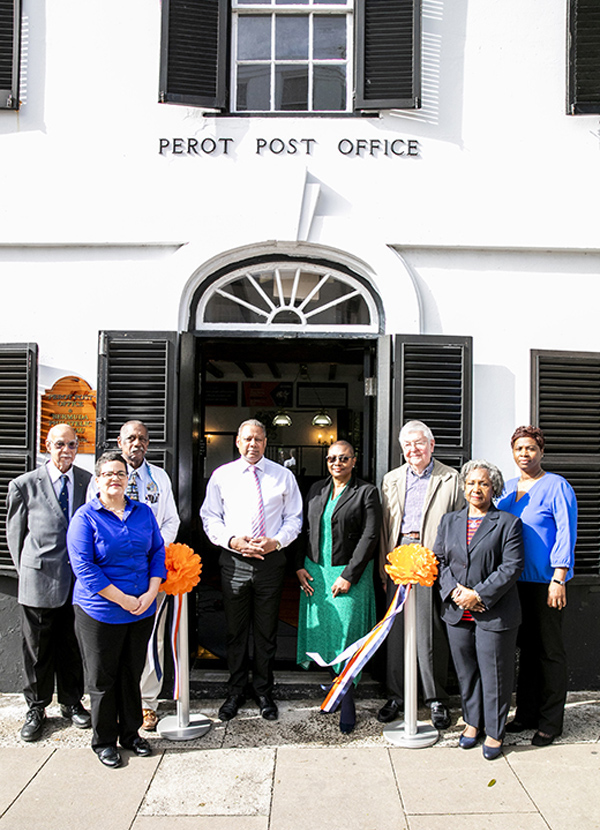 Read More About