Endeavour Community Sailing, a non-profit organisation that engages youth from diverse backgrounds across Bermuda in hands-on learning through sailing that builds self-confidence, teamwork and life skills, has received a financial grant from The Argo Foundation to amplify its impact in the community.
Jennifer Pitcher, Endeavour Community Sailing's Community Engagement, Development & Partnerships Manager states, "We're incredibly grateful for The Argo Foundation's support of Endeavour Community Sailing that enables us to continue delivering positive impact in the lives of Bermuda's youth who are engaged in Endeavour's experiential education through sailing programmes."
Elspeth Gray, Argo Foundation President, explains: "The Argo Foundation is pleased to show its support of Endeavour Community Sailing to further its mission of engaging Bermuda's youth with educational and community sailing programmes that build confidence, teamwork and life skills. This builds upon the support provided by the Argo Group as part of the community outreach associated with Argo's sponsorship of the Argo Group Gold Cup."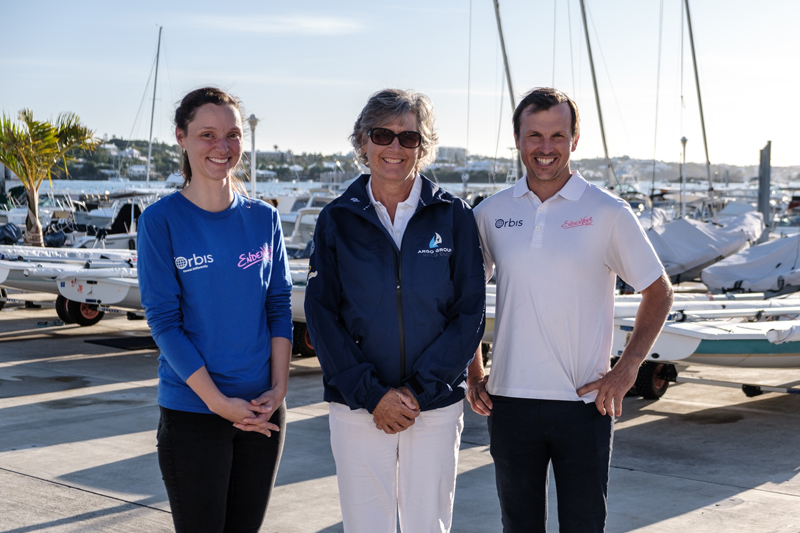 Mrs. Pitcher adds, "Endeavour Community Sailing offers multiple programmes benefitting Bermuda's young people who engage in Endeavour's experiential learning activities. Endeavour Community Sailing leverages sailing as a tool for teaching Science, Technology, Engineering, Arts and Math, STEAM concepts that are applicable through sailing to inspire students to enjoy learning about new things and to instill a life-long appreciation for learning."
The Endeavour Middle School Programme, Endeavour's flagship initiative has engaged over 2,000 students since its inception in 2015. The Endeavour Middle School Programme is offered to every student in Bermuda during their first year of middle school from all 5 public middle schools, 6 private schools, as well as students from alternative and home schools.
Participants learn through an interactive STEAM through sailing curriculum that is purposely designed to align with the Cambridge Curriculum learning objectives that are implemented in Bermuda's public schools. Students build on what they are learning in the classroom, and report an increased interest in learning about STEAM subjects, particularly math and science, after participating in the programme.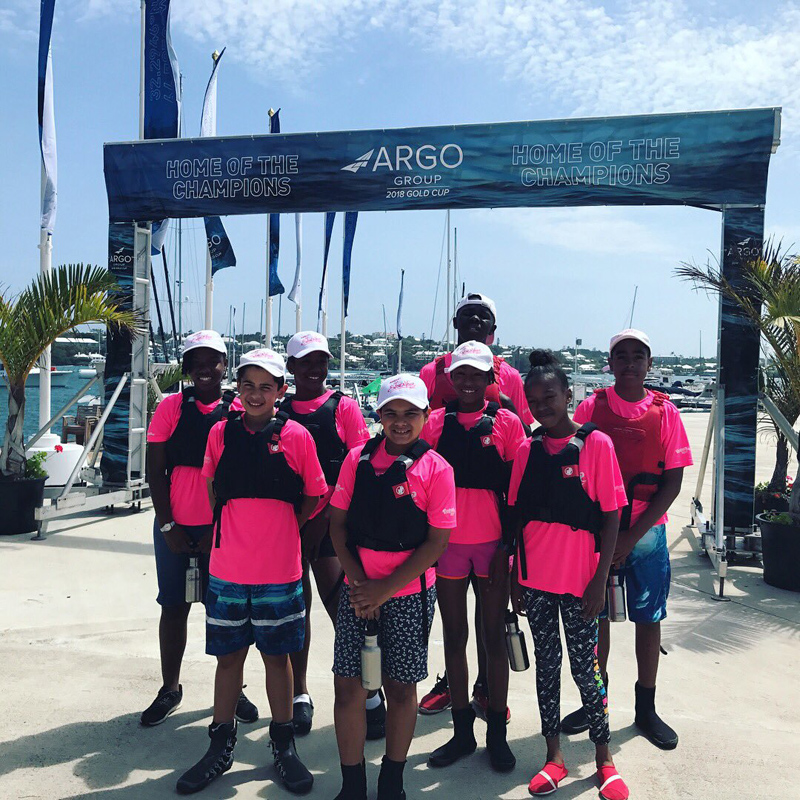 A spokesperson said, "Endeavour Community Sailing's newest offering is the Endeavour Maritime Careers Springboard Programme that provides high-quality vocational training to Bermudian youth aged 16 and older who are interested to pursue a maritime career and equips them with the knowledge, practical experience and internationally-recognised qualifications to enter a career in the maritime industry.
"The Endeavour Maritime Careers Springboard Programme is a 7-week programme that provides a series of training opportunities for Bermudian youth toward developing their confidence, teamwork, presentation and communication skills, as well as enhances their understanding and knowledge of the maritime industry. This programme is offered through a partnership with the Bermuda College Professional and Career Education Division and the Royal Bermuda Yacht Club Sailing Academy.
Mrs. Pitcher, adds, "It is because of the generosity from supporters such as the Argo Foundation and lead sponsor Orbis Investments, that enable Endeavour Community Sailing to make a lasting impact across our Island community with experiential education programmes that increase access to water for Bermuda's youth to experience the joys of sailing, foster their interest in sailing, STEAM education, and maritime career pathways."
Visit www.endeavour.bm for more information about Endeavour Community Sailing.

Read More About