Three people were rescued on Sunday evening [Feb 10] after the 37ft fishing vessel they were on ran aground off Pear Island, St. David's, resulting in the boat being submerged.
A Bermuda Maritime Operations Centre spokesperson said, "Sunday 10th February, 6:37pm. BMOC is currently dealing with the salvage operation of a 37ft fishing vessel which ran aground yesterday evening off Pear Island, St. David's, resulting in the rescue of three persons.
"At 6:37pm, F/v Shake Down contacted Bermuda Radio to report that he had received a cell call from a person onboard another fishing vessel [Later identified as TS Marine] now aground and taking on water off the NASA tracking station, Cooper's Island.
"F/v Shakedown was unable to assist due to vessel draft but launched a smaller rib to the Distress position. Bermuda Radio commenced Mayday Relay broadcasts to mariners in the area while remaining in contact with the casualty via cellphone.
"At 7:32pm, F/v Shakedown reports that all survivors had been picked up [without injury] and are now in transit ashore. Salvage operations are currently underway with a local contractor due to raise vessel this afternoon."
The boat was removed on Monday afternoon with a barge and crane.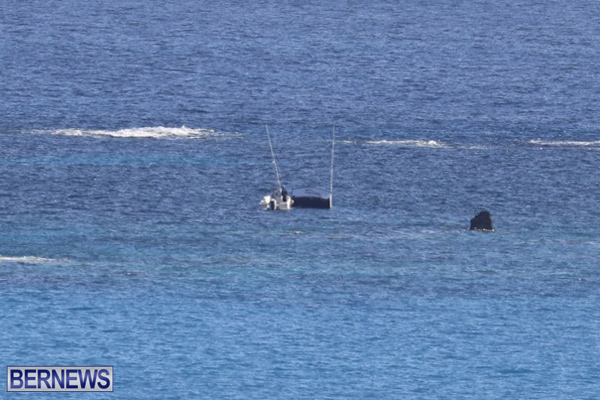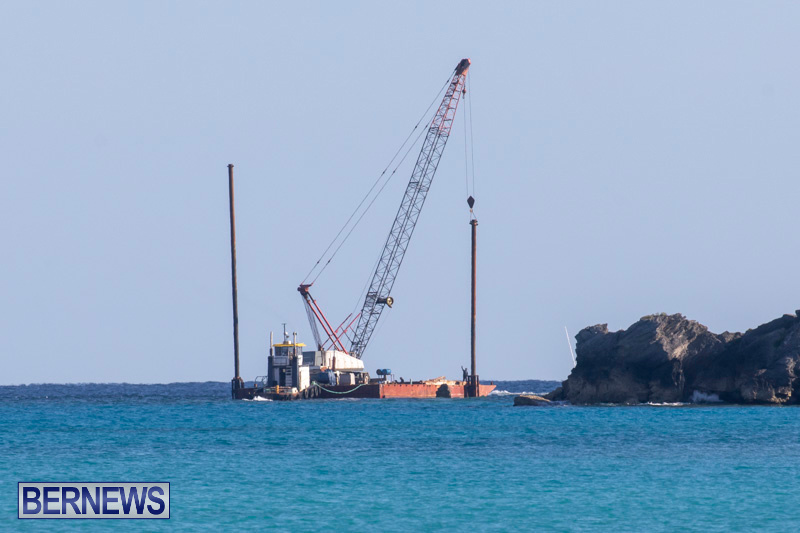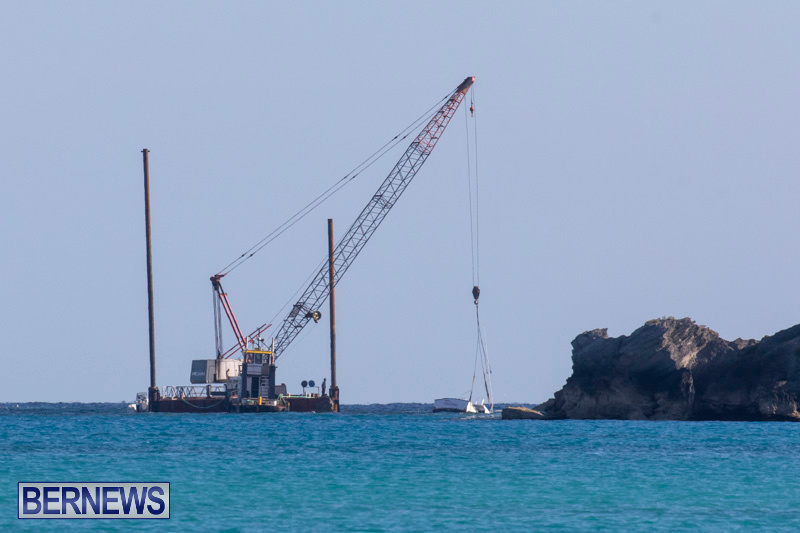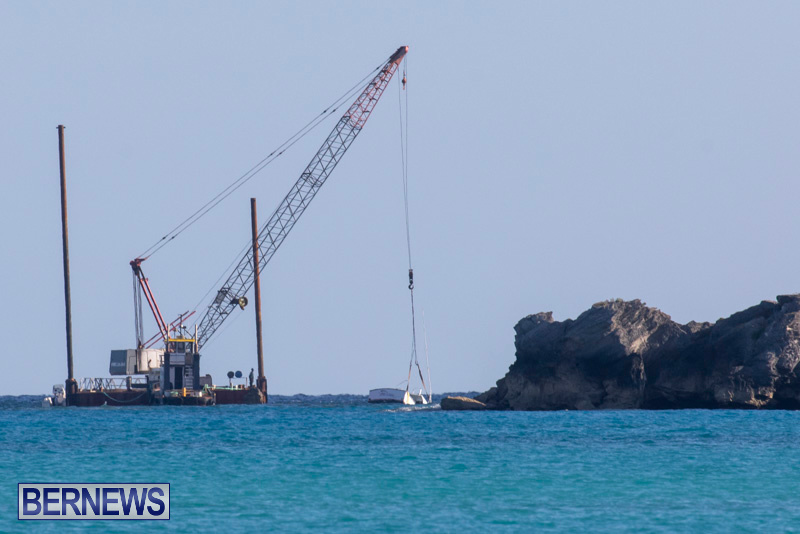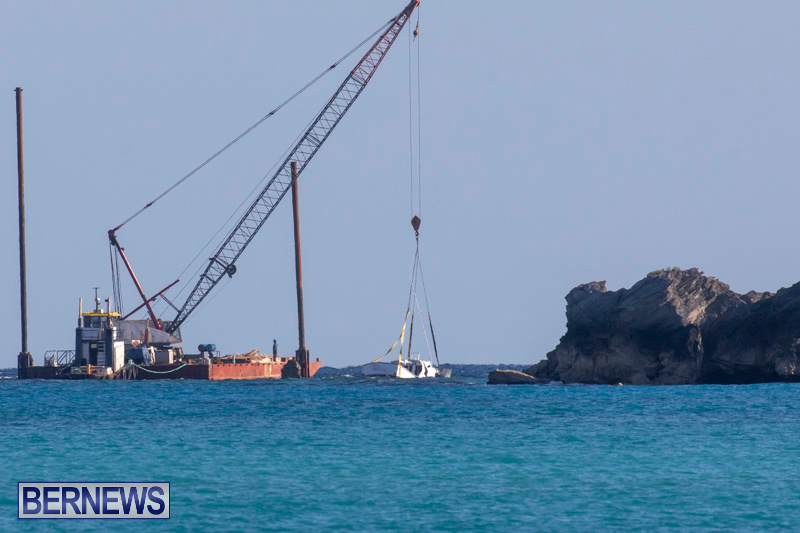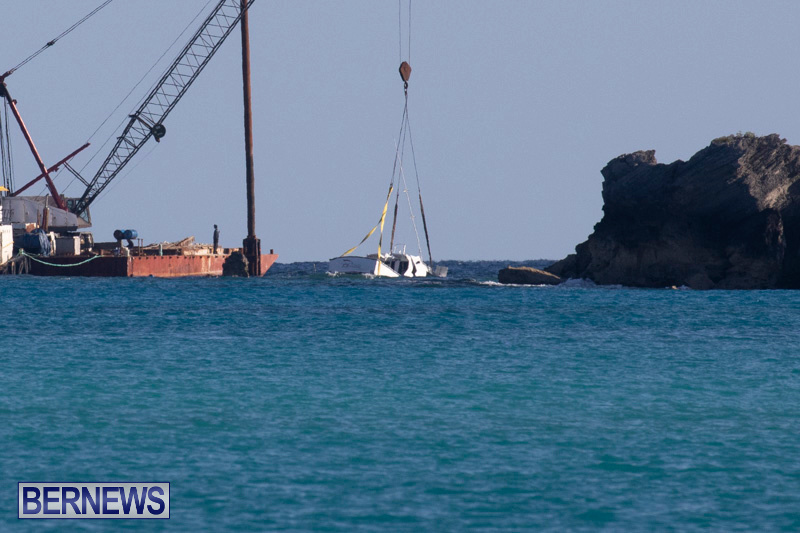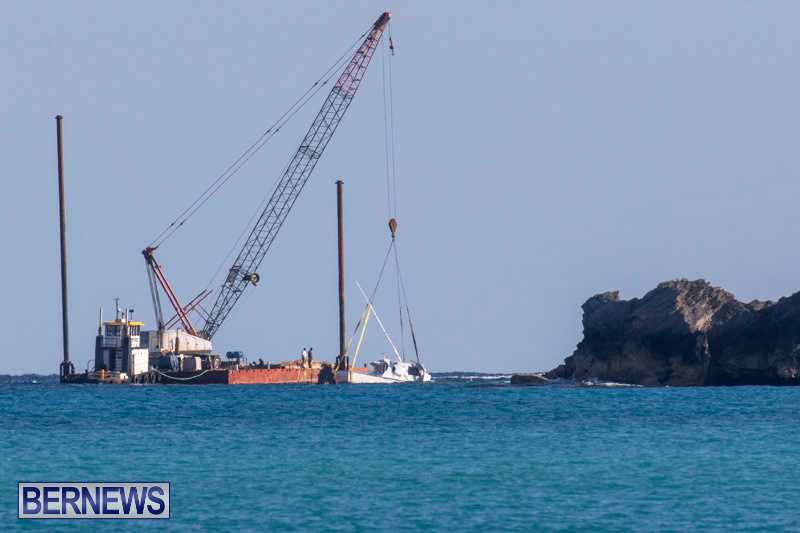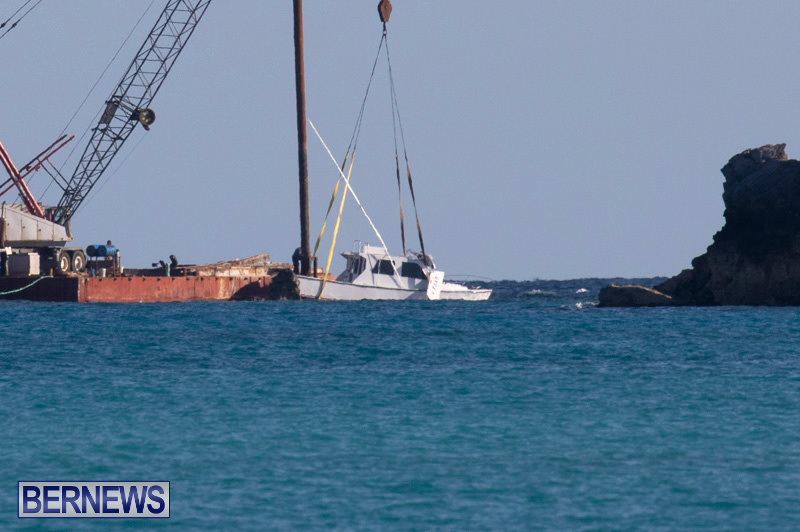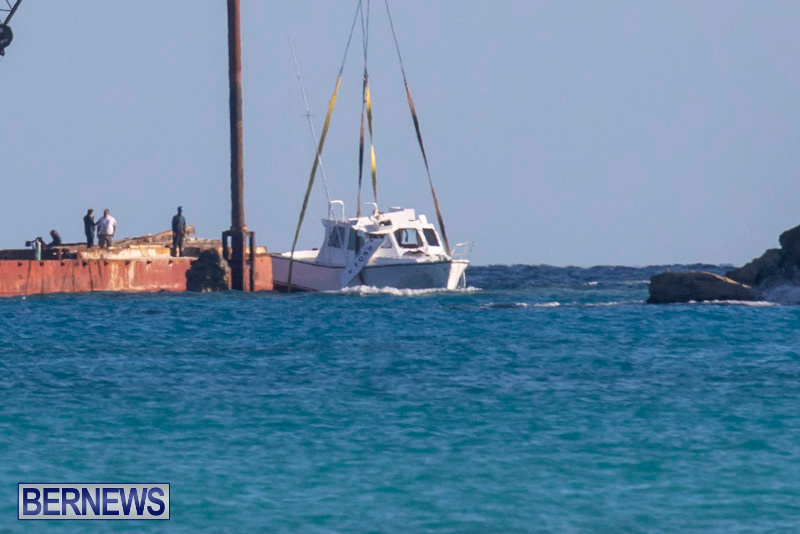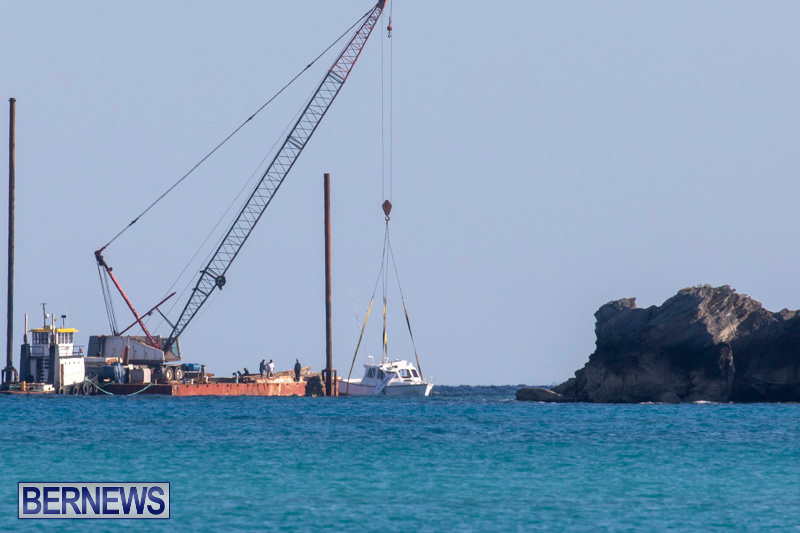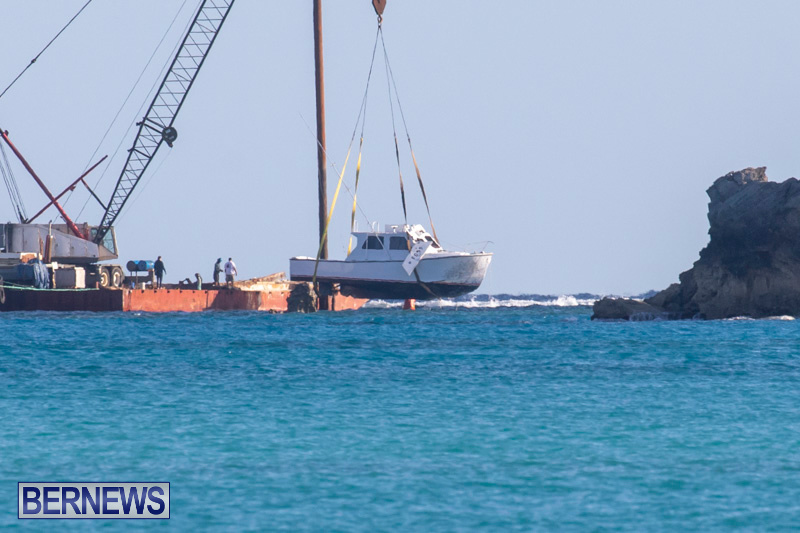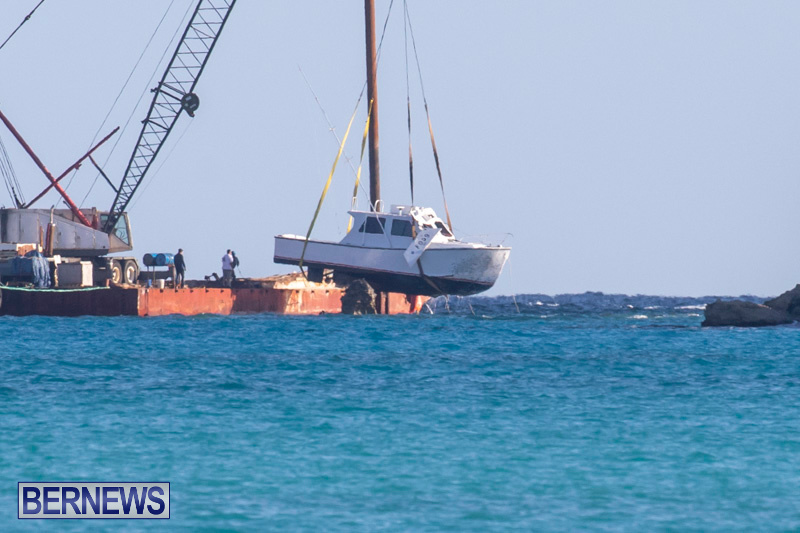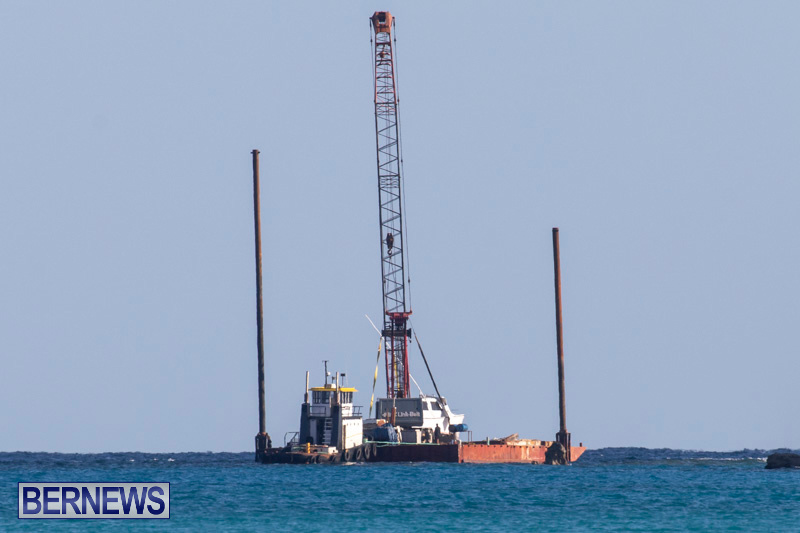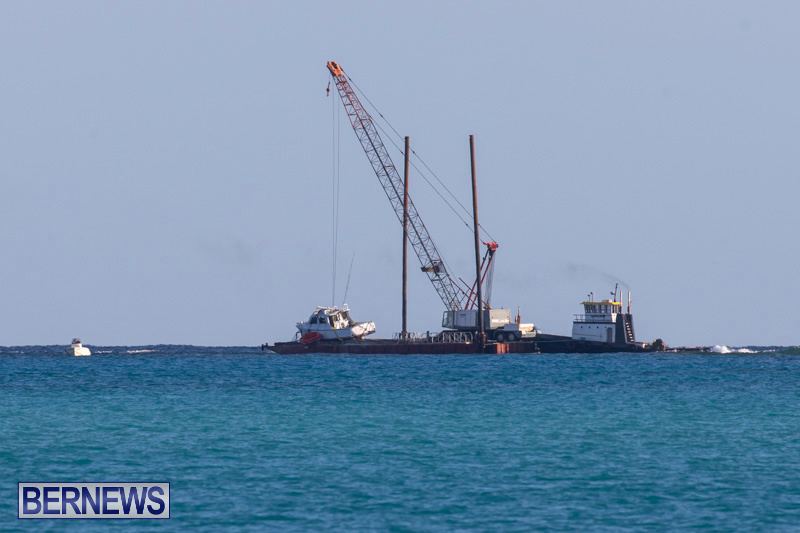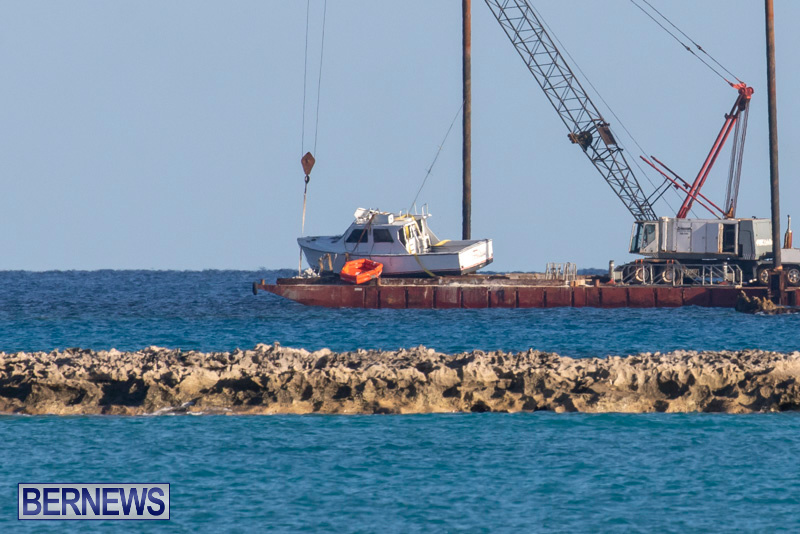 Read More About