A total of five divers from the Royal Bermuda Regiment and the Bermuda Police Service have completed a week-long evidence recovery and search and rescue course.
The group – two police officers and three soldiers – qualified in the National Association of Police Divers [NAPD] course, designed to prepare personnel for work in difficult conditions.
Lieutenant Alex Gibbs, who organised the course, said, "It's coming out of the realm of sport diving and into the realms of professional public safety diving."
PCs Hugo Benzinger and Richard Marriott line up with Lt Alex Gibbs, Corporals Michael Furtz and Satyrah Robinson, L/Cpl Nathan Frick and RBR Commanding Officer Lt/Col David Curley.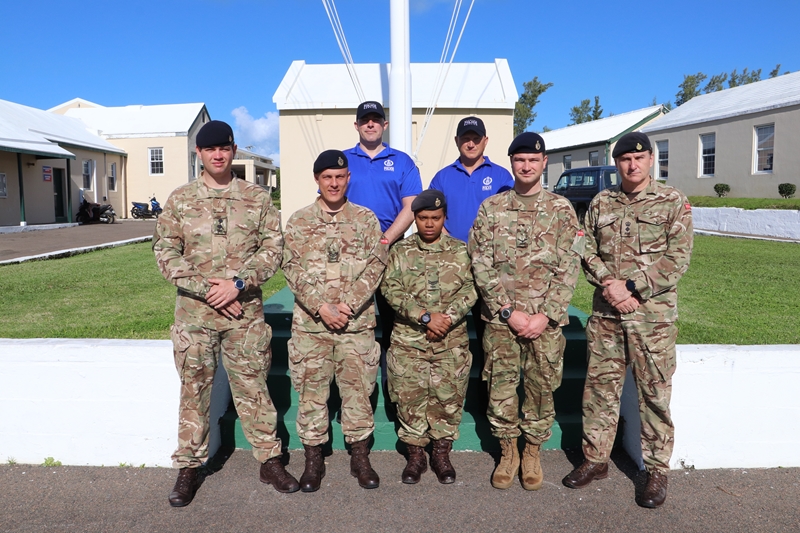 He added that the Bermuda Police Service already has a diving team, but the US-based NAPD programme was different from the course they qualified in, so including police officers was a good way to foster closer relationships.
Lt Gibbs, 27, from Smiths, said, "The nice thing about having the two police officers on the course was that it gave them an idea of how we operate and opens the door to more cross-training in the future."
He added that the RBR's growing diving capability gave it another string to its bow – and increased its public service role.
Lt Gibbs, who will take over as Aide-de-Camp to the Governor this month, said, "It's beneficial to the long term goals of taking people from the Regiment who may never have been diving before and getting them all the way to rescue level and public safety diver.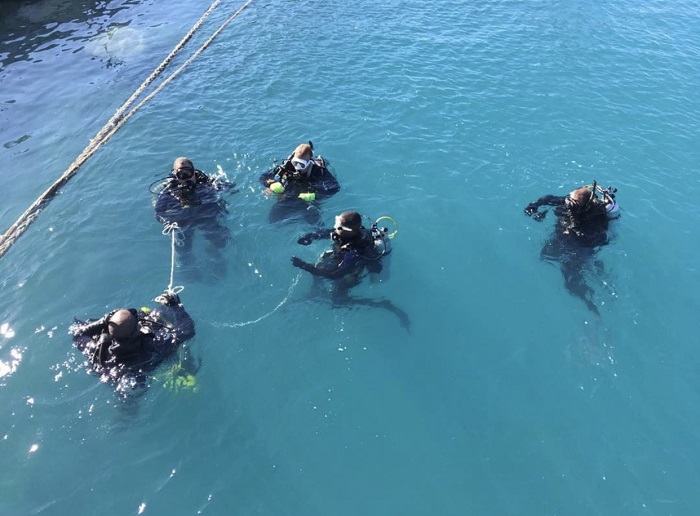 "We can help the police on operations and also facilitate joint services training – it all adds value to the role of the RBR."
Lt Gibbs, already an experienced diver, served as a rescue swimmer for the 2017 America's Cup races alongside other RBR divers and also worked in a safety role at the ITU World Triathlon competition last year.
He said, "All this is a new role for the Regiment, outside what the general public might be used to, like hurricane relief."
Lt Gibbs, Corporals Michael Furtz and Satyrah Robinson, Lance Corporal Nathan Frick and Colonel Curley joined PCs Hugo Benzinger and Richard Marriott for the course, which finished at the weekend.
The training involved the use of basic search patterns, evidence recovery, hull searches of ships, as well as night dives.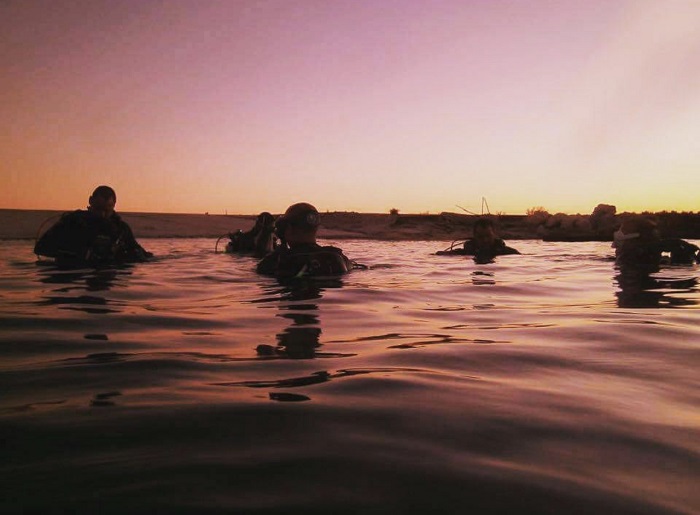 Lt Gibbs said, "We're not always going to dive in ideal conditions. They have to be prepared to be called out in the middle of the night, in bad weather, for things like a body recovery, which has happened before, and be able to cope with high stress situations."
He added, "As the RBR looks at the strategic review, redefining our role and bolstering our assistance to the civil authorities, diving definitely falls under that remit.
"It's all part of being a modern, adaptable force able to make an even more valuable contribution to the community we serve."

Read More About