[Written by Mikaela Ian Pearman]
Seven incredible, strong, creative, fierce women came together for a photo shoot with one common goal – showing that collaboration is always better than competition.
The shoot was launched on Friday to celebrate International Women's Day [IWD], which was recognized around the world. The women are all black Bermudian woman from various sectors, but all have a similar focus – living life on their own terms.
I was contacted by entrepreneur and friend Kristin White last year with an idea she had for a photoshoot. She sent me an image that I had seen on Instagram featuring a few amazing black influencers. The theme was showing that black women are colourful, strong, smart, stylish and magical.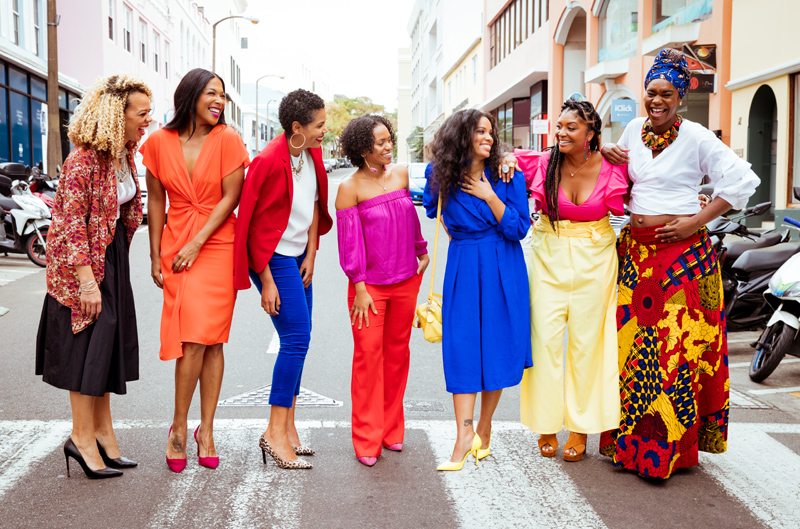 I was immediately drawn to the idea. When Kristin explained we would launch on International Women's Day, I was even more excited because what better way to celebrate the day than with fantastic photos with such wonderful women.
And then she told me who would be involved – Jasmine Desilva, wellness strategist and fitness director at Bermuda Wellness and Outreach Centre, Kidist "Pinky" Emery, owner and senior stylist of Salon Pink, Dre Hinds, owner of Hinds Sight Fitness & Wellness, Avarie Graham, artist and graphic designer and Gayneté Jones, best-selling author and serial entrepreneur.
The group excited me even more. I consider myself to be successful, but these ladies are serious entrepreneurs and game changers. I felt a little out of my league at first, but quickly erased my imposter syndrome and realized that yes, I do belong in the same group as these women.
The day we came together to shoot had such high energy. Most of us knew each other, but there were few who only met that morning. And when our crazy talented photographer Jayde Gibbons came, the energy increased.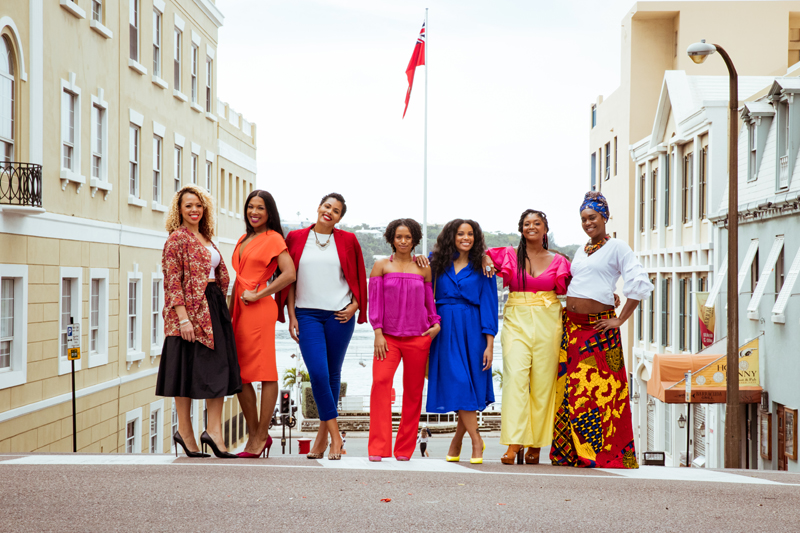 It was a true moment of sisterhood. We had such a great time playing off each other and cheering everyone on during the shoot. It was fun finding the best poses and trying to act natural while we concealed our laughter between takes. It was a lot of fun.
With all that said, why did I decide to participate? Why didn't I just stay in bed that early Sunday morning. I chose to participate in this dynamic shoot for one simple reason: it's always better to come together as sisters than to try and work separately. Sure, I can forge ahead on my own and make waves, but I'm bound to make even bigger waves by collaborating.
I also don't believe in competing with each other either. Yes, I'm a food blogger and yes Kristin has a food-related business with her food tours, but does that mean I'm going to launch my own food tours to compete with her? Absolutely not. We are always stronger we work together.
I asked Gayneté why she participated, she agreed that collaboration over competition was key.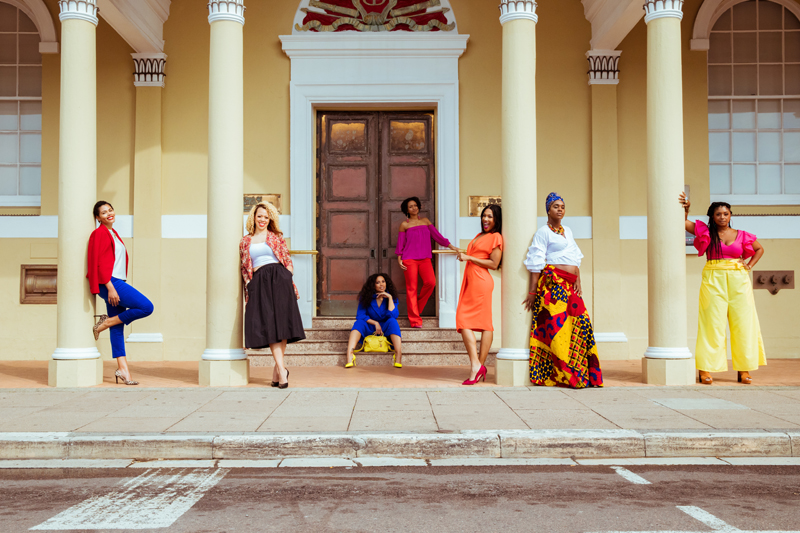 "When Kristin first shared the photo with me that inspired the shoot I was immediately in. I loved the idea of us coming together to recreate a Bermuda version of trailblazing girl bosses collaborating. We often support other females. For so long the message of women competing against each other and displaying catty behavior has plagued fempreneurs.
"Yes we can make waves alone, but we can create tidal waves of change together. It's my hope that others see our photos and become inspired to reach out to women who they see making moves to collaborate with them, to recommend their businesses to others, and to show their support.
"Collaboration over competition is always a win."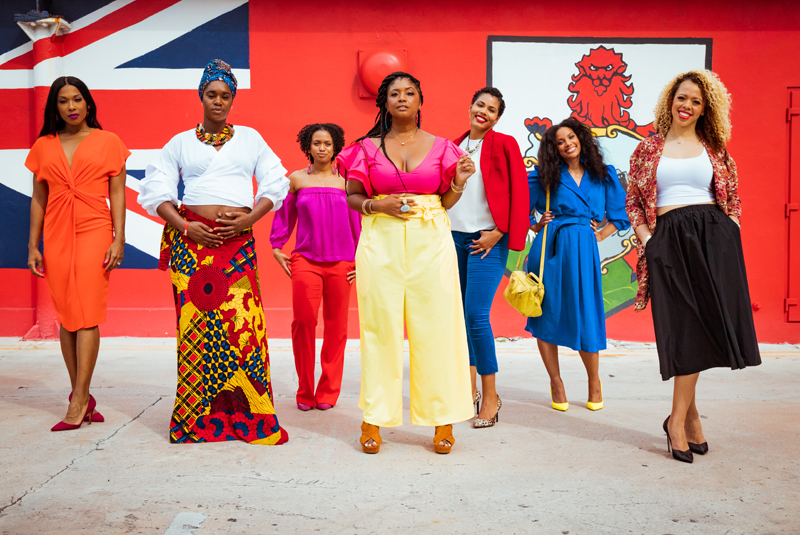 Avarie said: "As the youngest female involved, I was honoured to be a part of the experience. The photos were a stunning showcase of up-and-coming Bermuda talent spanning across a variety of professional mediums. They truly highlight the distinction and diversity that us women bring to our respective career fields. I hope that our journeys and stories intrigue and inspire young women everywhere."
Pinky added: "Feminism isn't about being strong for men but being strong for women and to me that what this photo shoot meant. Getting together with a group of strong women to collaborate and show the force we can are when we all join hands as one is something I am forever grateful for; that the women before me fought for this very moment to happen."
Photos above courtesy of Jayde Gibbons of Queendom Heights.
- Mikaela Ian Pearman is a marketing/communications specialist, writer, food blogger and former reporter. She is the face of Bermuda Skyport and spends her free time pursuing her passion of cooking by sharing delicious and healthy vegetarian recipes on www.mikaelaian.com, as well as food reviews on Bernews.

Read More About
Category: All, Entertainment, News, Style & Beauty