New Reformed Productions [NRP] founder,Noel Hodgson hosted his Annual Solid Gold Party in November last year, and he recently donated part proceeds from the event to the Dame Marjorie Bean Hope Academy
Revelers were entertained on two floors by DJ LionKing from Trinidad and Tobago and DJ Whiteboy form Toronto Canada as well as local Djs. Playboy Sound, Magnum Force, Radigun and Jugglin Jason.
Noel Hodgson [New Reformed Productions] and Margaret Phillips [DMBHA Principal]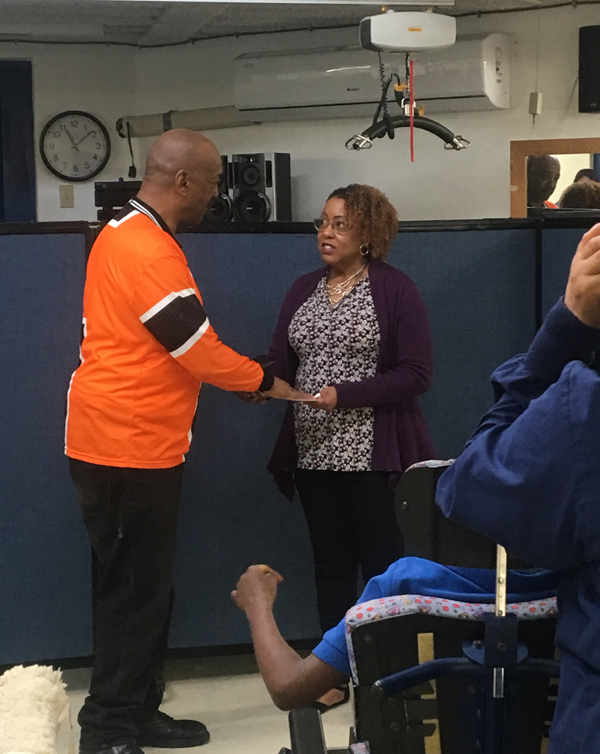 Mr  Hodgson, a veteran in the hospitality industry has held the annual Solid Gold Old School Party featuring international and local entertainers for over 20 years.
Described as his 'calling to assist' he has donated proceeds of events to various charities over the years including Gina Spence Foundation, The Chewstick Foundation, The Bermuda Society for the Blind, The Kandice Foundation and Friends of Hope Academy.
On 22 February, Mr  Hodgson upheld his pledge with a donation of $500 to the Dame Marjorie Bean Hope Academy, a local, public special needs school.
Surrounded by students and staff, he shared his passion for helping others and shared with the student's the importance of keeping your word, even when taking a loss. Margaret Philips, principal, thanked Mr. Hodgson for remembering this 'often forgotten' community followed by numerous staff expressing their admiration and gratitude to Mr. Hodgson.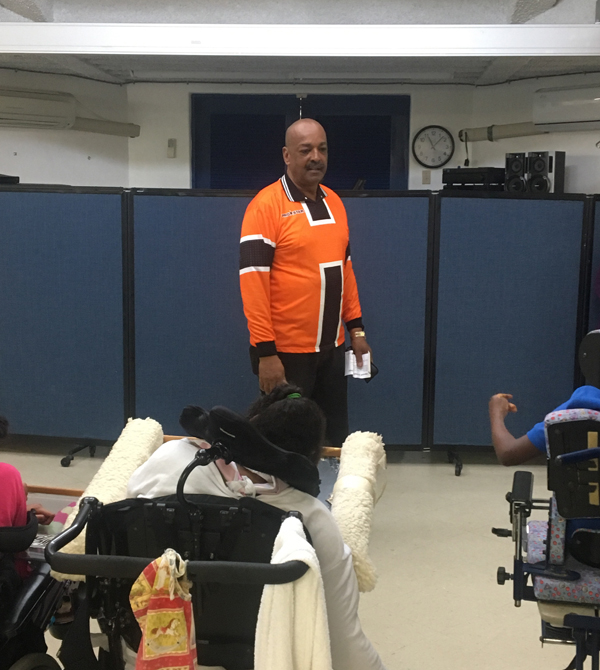 Renewing his promise to support Hope Academy, Mr Hodgson confirmed that 'he is not finished with' the school and will again be the recipients of proceeds when he holds his next event 27 April 2019.
"None of this would be possible without the continued support of my sponsors, Spinning Wheel Management and everyone who assists me with putting on these events – I couldn't do this alone," he said.
Read More About
Category: All